Top Stories
Details

Written by

NJ NEWS Jersey Reporter
JERSEY CITY, NJ--Two additional officers and one civilian have also been struck by gunfire but they are stable. Canine Unit, Bomb Unit, Marine Services, Aviation, Field Ops. Tactical Patrol,Central Security, Trafficking, and Emergency Response Bureau are assisting. 
Details

Written by

NJ NEWS Jersey Reporter
SOUTH BRUNSWICK, NJ --It's the holiday season and most likely we all have a lot on our minds……BUT have you thought about your Home Heating System and whether or not it may need maintenance and or even replacing?
These are some indications that your Home Heating System may need to be replaced:
You are constantly repairing your system
Your home is being unevenly heated
Your energy bills are rising unexpectedly
Your heating system is 10-15 years old
Your system is making strange noises
Your home is not warming properly
Take a moment away from this very busy holiday season and THINK ABOUT IT!
If any of the above signs apply to your home's heating system, it could be time to consider replacing your heater! Modern and energy-efficient options are designed to last for about 18 years, which can save you money on your utility bills and reduce the likelihood of frequent future breakdowns and expensive repairs!
Here is where Guaranteed Service comes in to help! Guaranteed Service understands the importance of needing an efficient, fully operational HEATING SYSTEM to keep you comfortable throughout the cold New Jersey months! Whether your existing heating system has suddenly stopped working or you are simply in the market for an upgrade, Guaranteed Service's highly trained and experienced technicians will help! Having a skilled professional technician install your new heating system is essential to ensuring that your new equipment works properly. Guaranteed Service understands that replacing and or installing a new heating system is a large investment and want to ensure that you choose the right system for your home. When you call Guaranteed Service for any type of service, you can rely on us to show up on time and provide you with the highest quality experience. Guaranteed Service Comfort Advisors are true experts in their field and will be there to assist you in finding the proper solution to fit  your family and your budget as well.
No Heating System can last forever, even when you invest in yearly maintenance. The average heating system gets used on a regular basis throughout the winter and cooler months of the year. It makes sense to realize this type of constant use causes natural wear and tear, and over time, all heating systems will need to be replaced.  When your heating system comes to the end of its life, it's important to consult with an expert who can help you select the right replacement. A new Heating System will help you save significantly on your expenses as well as improve your indoor air quality! Newer models are also known to be easier to use AND less expensive to service. Guaranteed Service GUARANTEES it for LIFE!!!!
Why choose Guaranteed Service for your new Heating System? Guaranteed Service not only offers custom-designed comfort systems, but also stands behind our service and systems with a pledge of reliability and performance on which you can rely. Guaranteed Service GUARANTEES that when the equipment we installed is maintained and operated in accordance with the manufacturer's operating and maintenance manuals, the system will perform as stated and agreed upon. In fact, we are so confident in our products and services that we offer a LIFETIME parts warranty on replacement parts and a variety of comprehensive guarantees to improve the overall comfort of your home by protecting you from the expense of breakdowns and manufacturing defects, ensuring proper installation and making sure you have received the very best value and are 100% satisfied!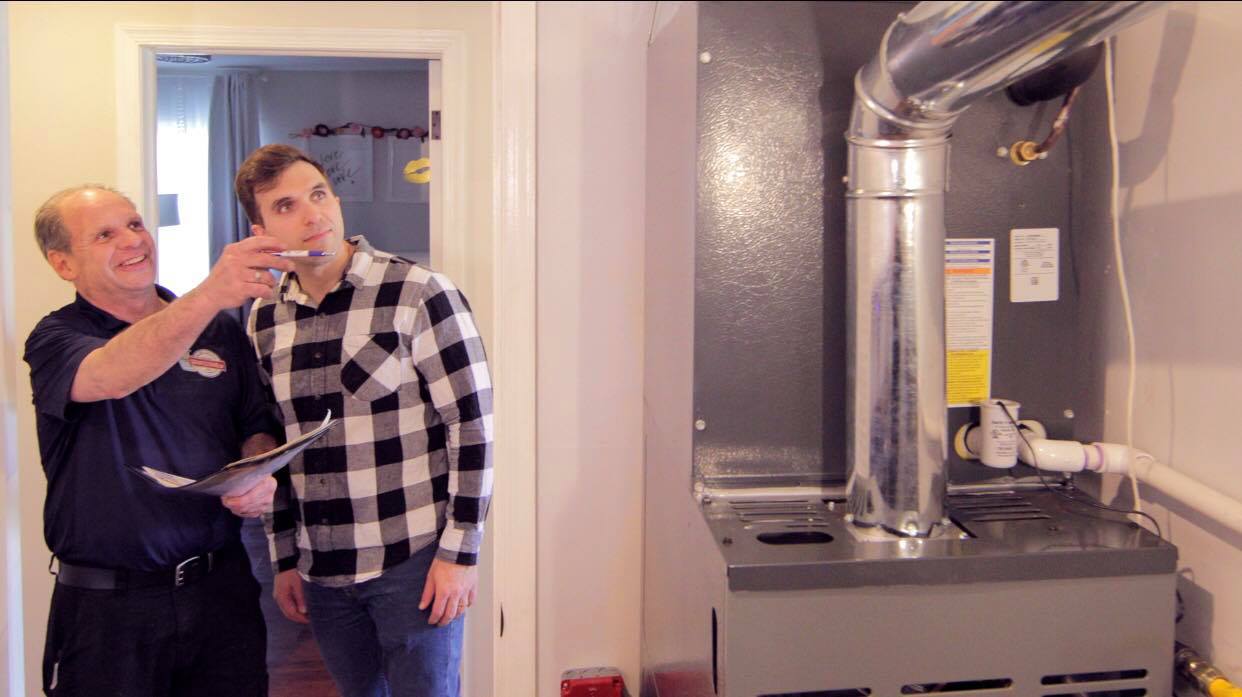 Guaranteed Service understands the importance of keeping your home comfortable and efficient without "breaking the bank"! Numerous financial options are available to our clients so that you will get the highest quality Air Conditioning, Heating and Plumbing Services you need now and pay later. Total home comfort should be available to families on every budget and that is why we keep our pricing affordable while retaining superior quality and industry leading warranties.
 Guaranteed Service offers
Interest Free Finance Options
Low Payment Options
No Money Down Options
Easy Application Process
We have financing plans designed to work with you! Speak with us to learn more about applying for financing for your next heating or cooling installation or replacement. We are here to help!
You may wonder what makes Guaranteed Service SO SPECIAL…..
From first greeting you to the scheduling of your appointment, Guaranteed Service will go above and beyond to schedule your service at your convenience! Your appointment will be promptly scheduled and we will keep you notified along the way with a photograph of your technician, map to track his location, and reminders regarding your appointment.
Your technician and installer will impress you from the moment they arrive at your home by checking to make sure they are conveniently parked, place shoe booties and drop cloths to protect your home and keep you informed throughout the visit. Our technicians will treat your home and your family respectfully and they will make sure that you are completely satisfied with your new installment or repair!
Remember!
Lifetime Guarantees on Installation for all of our installed heating and air-conditioning equipment.
Guaranteed Service uses ONLY the correctly sized heating and cooling systems for your home which we inspect and measure specifically matched to your entire home to ensure that the heating and cooling system you choose will be perfect for you and your family.
Easy and affordable payment options and interest free financing options for up to 5 years.
Friendly, knowledgeable and honest highly trained and professional staff and technicians to ensure our customers are well taken care of and will be most comfortable in their homes.
The Day of Your Installation!
Guaranteed Service Installation Team will take personal responsibility for your complete satisfaction and will work until the job is complete and you are 100% satisfied.
Installation is scheduled at your convenience and we arrive on time.
Our technicians and installers are diligent to make sure the installation is completed perfectly and on time.
The team wear "shoe booties" and put down drop cloths to protect your home and your belongings.
You will never have to worry about who is in your home! You will be treated with the utmost respect and caring.
Before the team leaves, you will have time to ensure that you understand the systems thoroughly and how they operate as well as review manuals and thermostat. All questions will surely be answered.
Please see our You Tube Video: CLICK HERE!
GUARANTEED SERVICE hopes you enjoy the Holiday Season and reminds you to check your home heating system! Guaranteed Service is proud to offer top notch, skilled professionals who will make sure you have a safe, comfortable Heating System by helping you research your options, and if your system needs replacement, by  providing you with the most modern, energy-efficient system! We are available to answer all your questions and concerns! We are available evenings and weekends to make sure you are taken care of no matter what time! We are most respectful of you and your family, your home and your environment! We have a written 100% Satisfaction Money Back Guarantee. We even will handle all permits if needed for your installation. 
Contact US Today! And Visit Our Website!
Call us! 1-732-412-1134
We are Guaranteed Service
HVAC Plumbing and Home Improvement Contractors!
Proudly Serving all of Central New Jersey!!!
By Leah Brown Klein
News Reporter & Writer
Details

Written by

NJ NEWS Jersey Reporter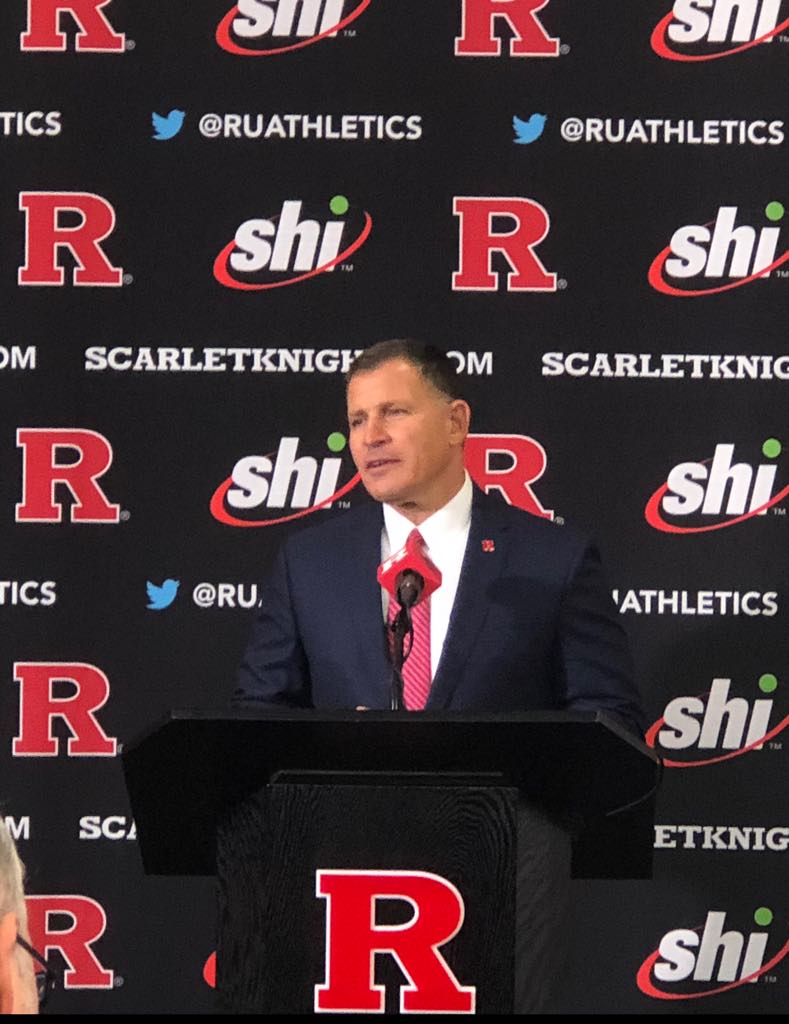 NEW BRUNSWICK, N.J-- Football coach Greg Schiano is officially back at Rutgers University.
As a highly paid college football coach in the US, he's also the highest paid public employee in the Garden State.
Schiano formerly led Rutgers to six bowl games during his prior tenure as coach from 2001 to 2011.
The vote on Tuesday Dec. 3, in a special morning meeting by Rutgers' Board of Governors was unanimous – a verbal vote that took place at Winants Hall on College Avenue as the sun melted the black ice left over from the prior day's storm.
Last month, contract talks all but stalled out as the total contract figure was reported to be $32 million.  – a new practice field, and improvements to SHI Stadium, the main arena, all in order to be competitive in the Big Ten.
According to reports, aside from the whopping salary, Schiano will receive:
A $400,000 retention bonuses every other year after the second year of his contract.
A $25.2 million guarantee if the university were to fire him without cause before 2021.
Use of private-jet travel for all recruiting activities, and university-related travel.
In addition, that his family will travel to away games on the team's charter flight, if desired.
I'm sorry, said Chris Cristie speaking against the deal in remarks at an event in Woodbridge Township on Nov. 25. 
"When a coach is demanding an eight-year guarantee from a public institution and thirty four million dollars, and then says on top of it 'I want private air travel for me and my family for the entire eight years'"  Christie said of Schiano, reportedly the most successful coach Rutgers University has ever had.
"He's not Bear Bryant, he's not Urban Meyer. He's an unemployed football coach who now wants the taxpayers of the state of New Jersey to pay for his private air travel."
The Press Event yesterday Coach Schiano mentioned "he will be bringing back the Chop Chop Theory and explained its importance of keeping focused and achieving goals." 
In the room was Eric Legrand whom sent a heart-felt letter to the media in hopes of re-starting the negotiations to hire Coach Schiano. 
Saturday, September 5th Rutgers will meet Monmouth University to kick-off the 2020 season.
Details

Written by

NJ NEWS Jersey Reporter
PERTH AMBOY, N.J--Mrs. Louise Dambach passed away peacefully at her home on November 10th in Perth Amboy, NJ at the age of 85.  Mrs. Dambach was born and raised in Perth Amboy by her parents, Henry and Helen Wyzykowski. She graduated from St. Mary's High School in 1953. Upon graduating, she was then employed by National Lead Company in Sayreville, NJ. She also was a homemaker in the traditional sense before working as a telephone operator for New Jersey Bell for 13 years. Louise loved the ocean, an avid reader and a fondness for baking. Mrs. Dambach is predeceased by her husband, Joseph A. Dambach, and son, Mark Dambach. She is also predeceased by her brother, Richard Wyzykowski and sister, Joyce Mortensen. She is survived by her children, Scott Dambach, Jeff Dambach and Lisa Bacalhau, brother, Henry Watson, 7 grandchildren and countless friends and relatives. Mrs. Dambach is being cremated and services are being held privately. Contributions in Mrs. Dambach's name may be made to the American Blind Foundation http://www.afb.org.
obituary story provided by the family