Top Stories
Details

Written by

NJ NEWS Jersey Reporter
JERSEY CITY, NJ-- A FREE SERVICE FOR ALL HUDSON COUNTY RESIDENTS AT ALL FOUR LOCATIONS!!!
Details

Written by

NJ NEWS Jersey Reporter


NORTH PLAINFIELD, NJ--Sofia Mercedes Feinberg, 55, beloved wife of Dr. Paul M. Feinberg of North Plainfield, NJ, passed into God's eternal hands on Sunday, September 22, 2019, following a valiant battle against ovarian cancer. Sofia was born on September 24, 1963 in San Francisco Zapotitlán, Suchitepéquez, Guatemala, the cherished daughter of Rafael Reyes and the late Sofia Romelia Barrios de Reyes. She attended Francisco Marroquín University (UFM) in Guatemala City, Guatemala and later spent 16 years as a news anchor for TVQ in Mazatenango, Guatemala. In addition to her husband and father, Sofia is survived by five sisters and two brothers: Marco Reyes of Teià, Barcelona, Spain; Lucy Whitaker and her husband Michael of San Antonio, TX; Claudia Ingram and her husband Mike of Austin, TX; Miriam Gaddy and her husband Steven of Austin, TX; Yisrel Reyes Barrios, Norma Reyes Barrios and Jorge Reyes Barrios, all of Mazatenango; her niece Lucy Ridenour of San Antonio, TX; her nephews Steven Reyes, Julio Cesar Reyes and Gary Reyes, of Mazatenango; Michael Whitaker of Cannon AFB, NM; Eric Ingram of Amherst, MA; Steven Anthony and Patrick Gabriel Gaddy, of Austin, TX; Clifford Stueck and John Stueck, Jr., of Scotch Plains, NJ; and cousin Jane De Santo of League City, TX. She will be dearly missed by Aunt Silda Griffiths of La Porte, TX and Mrs. Marilyn Ingram of El Paso, TX.
A funeral mass is scheduled for Tuesday, September 24 (Sofia's birthday) at 9 a.m. at St. Mary's Roman Catholic Church, 516 W 6th Street, Plainfield, NJ.
Visitation with the family will follow from 4 – 8 p.m. at Scarpa-Las Rosas Funeral Home, 22 Craig Place, North Plainfield, NJ
Details

Written by

NJ NEWS Jersey Reporter
     EAST BRUNSWICK, NJ--Raritan Valley Habitat for Humanity builds permanent affordable housing for low income families by reaching out to those in our community who wish to volunteer. What does the RVHFH actually do? First RVHFH and community volunteers find a site, then raise funding, and then select a family for each new home to be built. The family along with RVHFH and those volunteers work side by side to construct the new home! Upon completion of the home, the family purchases the home at a low interest rate and no down payment which is provided by RVHFH. Mortgage payments are recycled and used to fund the construction of new homes.
     One of the area businesses volunteering their service is Bill Leary Air Conditioning and Heating, a HVAC company based in Metuchen. Mr. Leary's five employees will team up along with RVHFH and radio station Magic 98.3 at Brunswick Square Mall on Thursday, September 26th from 1:00 to 3:00 pm at which time panels will be constructed and then moved to the building home site in Perth Amboy. Members of the construction team are graduates of Middlesex County Vocational and Technical Schools and Edison Job Corps. The home will be finished summer 2020.
     Upon completion of the project , there will be a dedication for the new home and its homeowners to follow. Mr. Leary, the owner of Bill Leary Air Conditioning and Heating and Master HVAC Contractor, is extremely enthusiastic about the project, saying, "We are a family owned business who really cares about our community! We truly want to participate in projects that will make a difference." Mr. Leary, whose business has been serving residents of the Middlesex County and surrounding area for 30 years, added,  "Our hope is that we will encourage more of our employees to do volunteer work and that after their experience and accomplishment with this RVHFH project, they will continue to volunteer with Raritan Valley Habitat for Humanity on their own time."
     In keeping with Mr. Leary's commitment to communities in our area, Bill Leary Air Conditioning and Heating has been an active member of the Better Business Bureau and New Jersey Economic Development as well as a participant in the Middlesex County Vocational Cooperative Career and Technical Education Program and Edison Job Corps Work Based Learning Program.
     Bill Leary Air Conditioning and Heating provides residential and commercial services including sales, service, maintenance, design and engineering. Mr. Leary's business is fully insured, bonded, licensed, and certified by the State of New Jersey to work on their special projects and the New Jersey Economic Development Authority to work on their public school projects.
     Now that fall is here and winter is fast approaching, be prepared and please get in touch with Leary Air Conditioning and Heating to service your home and or business!
Call 732-494-9200 and learn more about Leary Air Conditioning and Heating's comprehensive services and more at
By Leah Brown Klein
Reporter and Writer
Details

Written by

NJ NEWS Jersey Reporter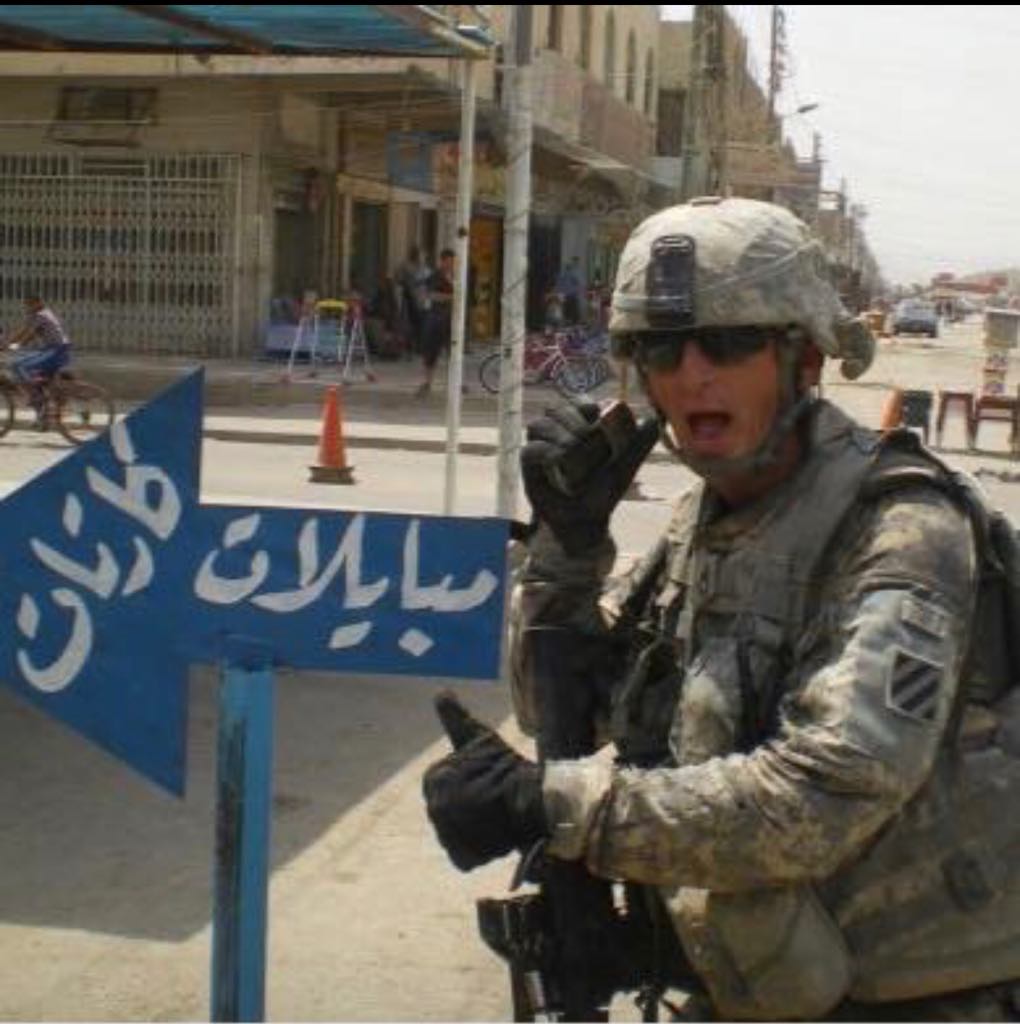 East Brunswick, NJ – Anthony J. Smith spent many years trying to find himself and something that ignited his passions. He would enroll in college, quit after a semester, take some time off, and enroll in a new school; then the cycle would start again. One day when Smith was at Beefsteak Charlie's in East Brunswick with a group of friends, Desert Storm was being broadcast on televisions all over the restaurant. The next day, Smith went down to a recruiting office and signed into the army. Basic training began at Fort Knox and then continued at Fort Polk in Louisiana. Smith stated that, "I spent the first twelve years of my army career training to fight." Though he was deployed to Bosnia and Somalia for the countries' respective conflicts, Smith said that each conflict was "practically over in minutes" and that "fighting seemed to stop as soon as we got there."Following these short deployments, Smith had success in his personal life. He married in August of 1992 and then had three children. In 1997, Smith was sent to Korea with the option of fulfilling a 1-year tour or an 18-month tour while the ability to choose his next duty station. Smith chose the 1-year tour because he had just had his third child and did not want to be away from his family for longer than one year. Luckily, following his year in Korea, he got to go to Fort Stewart which would have been his first choice of a duty station anyway. Fort Stewart is always a place that Smith will consider home. As he was moving up the ranks in the army, Smith and his team were sent to Kuwait for four months. During this time, Smith gained additional knowledge about how to serve his country and impressed his leaders who watched him grow. Smith and his team returned from Kuwait in 1998. One year passed before he was ordered to go to Bosnia. Here, he focused on civilian and contingency operations as well as security training. He and his team took over the security of the area by controlling access points and looking down over the area from tall towers. September 11, 2001 everything would change! He was sent to Uzbekistan, a country to the north of Afghanistan. He was then sent back to Kuwait while the war was still happening in Afghanistan. He crossed the border into Iraq in March 2003 and secured all of the palaces in Iraq. At first, Americans were applauded and celebrated by Iraqis in Baghdad, the nation's capital, who knew Americans were there to help. The Iraqis were very poor and it made Smith and his fellow army men recognize how good life in the USA was. Next, Smith was sent to Fallujah, a small town with very little in it besides connecting two major interstates. Iraqis in Fallujah hated Americans so much that one day Smith and his team were attacked. Thankfully, they all survived. Smith was sent back to Iraq and lived there for two and a half years, which he describes as "absolute hell." From the years of 2007 to 2009, Iraqis looked at Americans with such disdain that they would not talk to them, they would not look at them, and would not sell anything to them. As Smith was about to continue with his stories, he realized that he was late to pick up his children from college for the weekend. His losing track of time is attributed to the fun and enjoyment he has looking back on his time as an army veteran. It is a career that Smith looks back on warmly.
Written by Travis Dunham