Top Stories
Details

Written by

NJ NEWS Jersey Reporter
Patriots are excited to have Major League infielder Rey Navarro (seen above)  join the team!
BRIDGEWATER, N.J.-- The Somerset Patriots will officially open their 2019 season at home on Saturday, April 27th with a 3:00 PM and 7:05 pm game against the New Britain Bees.
A post game fireworks celebration is planned at TD Bank Ballpark, helping to provide a perfect setting for the opening game.
The Bees will then stay in town for two more games on Saturday evening at 7:05 pm and Sunday afternoon at 1:05 pm.
Following that series, the Patriots will then take on the High Point Rockers in a set of three evening games, starting at 6:35 p.m, on April 29th, 30th, and May 1st, before hitting the road for the team's first trip to the Bees followed by the York Revolution (six games).
The Patriots will return home on May 9th, to take on the Lancaster Barnstormers (see the entire 2019 season schedule here).
One player the Patriots are excited to have join the team is Major League infielder Rey Navarro. 
Navarro enters his first season with the Somerset Patriots and second season in the Atlantic League
He briefly played for the Sugar Land Skeeters in 2018 and hit .545 with two home runs before having his contract purchased by the New York Yankees.
Navarro has Major League service with the Baltimore Orioles, where he appeared in ten games during the 2015 season.
For his MLB career, Navarro has a .276 batting average with five runs scored, eight hits, two doubles, a home run and three RBI.
The Caguas, Puerto Rico native's baseball career began back in 2007 as a third-round pick of the Arizona Diamondbacks. He would complete three years of service with the organization before getting traded to the Kansas City Royals in 2010.
He spent the 2018 season at the Double-A level for the Seattle Mariners and Yankees organizations. In 2017, Navarro had a strong year at Triple-A Salt Lake, posting a .278 average with 137 hits, seven home runs and 82 RBI. 
Navarro also has minor league service with the Cincinnati Reds and Los Angeles Angels. Over 1,224 minor league games, Navarro owns a .263 average with 72 home runs, 516 RBI and 88 stolen bases.
 Did you know your Somerset Patriots:
Were established in 1998 as a founding member of the Atlantic League of Professional Baseball.
Drew more than 7,000,000 fans since opening TD Bank Ballpark in June of 1999. 
Average more than 360,000 fans per season and over 5,200 fans per game in attendance.
Are 6-Time Atlantic League Champions in 2001, 2003, 2005, 2008, 2009, and 2015.
Have a total of more than 1,500 Regular Season Wins and 14 Playoff appearances.
Had New York Yankees great Sparky Lyle as their manager from 1998-2012. (Lyle still serves as the team's Manager Emeritus.)
Are currently managed by the 2015 Atlantic League Manager of the Year, Brett Jodie.
Have raised millions of dollars for charities throughout the area.
Have 20 former players that have made it to Major League Baseball, in all.
Hold a leadership role in the new Atlantic League Major League Baseball Partnership.
About the Atlantic League of Professional Baseball (ALPB):  With eight teams in the Mid-Atlantic and Texas, the ALPB is a leader in baseball innovation and a player gateway to Major League Baseball. Through its exclusive partnership with MLB, the Atlantic League tests Major League Baseball rules and equipment initiatives. The Atlantic League has sent over 900 players to MLB organizations while drawing more than 40 million fans to its affordable, family-friendly ballparks throughout its 22-year history.   
Please visit www.atlanticleague.com 
Details

Written by

NJ NEWS Jersey Reporter
 EARTH DAY 5K EVENT APRIL 27th, 2019
"Annual run and walk celebrates both Earth Day and Liberty State Park" 
JERSEY CITY, N.J.--Lace up your shoes for The Hudson County Improvement Authority (HCIA) Annual Earth Day 5K Run/Walk on Saturday, April 27, at Liberty State Park.
Proceeds benefit the AREO Fund, a non-profit organization that helps facilitate various programs throughout Hudson County including Earth Day, Movies in the Park, Stride and Ride, and the Farmers Market.
Hudson County Improvement Authority (HCIA), is an agency governed by a Board of Commissioners that provides many services to the residents of Hudson County such as solid waste/recycling management, education, planning, energy, public financing and transportation management. 
In 2018 Sebastien Baret, 40, of Jersey City, was the overall winner of the 5K with a time of about 16 and a half minutes. Regan Colestock, a resident of Brooklyn, 31, was the first female to finish with a time of slightly more than 20 minutes.
There were 370 timed finishers in 2018, according to race results provided by compuscore, a race timing company.
The course traverses through scenic Liberty State Park along the Hudson River waterfront and is USATF-NJ certified. T-shirts will be provided to all pre-registrants and post registrants while supplies last. Post race refreshments will be served at the Earth Day Fair, featuring the Earth Day Kid's Kingdom, following the 5K, 11 am - 4 pm.
All activities, including parking, are located in Liberty State Park. The race is held at Audrey Zapp Drive in Jersey City and the start time for both the walk and run is set for 10 a.m. (The Registration Includes Parking) 7:30 – 9:30 a.m.
Remember you can sign up for the "Competitor Timed" 5K Run/Walk, or just the 5K, which is not timed, but will help raise funds for the park. (There is both a timed run and an non-timed walk or run.)
Trophies will be awarded to first, second, third place overall male and female. Medals to first, second, third place male and female in the following categories: 14 & younger, 15-19, 20-29, 30-39, 40-49, 50-59, 60-69, 70-79 & 80+.
Click here to print out paper registration form, or register online here:
                                                                                        Link to .... Audrey Zapp Drive in Jersey City
For further information or special needs call: 201-324-6222   ext... 3257
#HudsonEarthDAy             #SealOurFuture 
By NJ NEWS TEAM 
News Reporter
David-Douglas Brown
Edited by Kate Hafner
Details

Written by

NJ NEWS Jersey Reporter
CAPE MAY, N.J.—Matt McGaffney is the proud owner of Top Notch Power Washing. Located in the beautiful city of Cape May, New Jersey, Matt enjoys doing his part in keeping this historic seaside resort clean! With only a ladder and a power washer, Matt started the company back in 1999. Today, Top Notch Power Washing services over 1,500 customers and continues to grow. The number one priority of Top Notch Power Washing is customer service. In an exclusive interview with www.NJnewjersey's reporter, Matt proudly mentions "I make it a point to be at every job site and inspect all work, giving it my personal stamp of approval." Top Notch Power Washing has loyal employees who have been with Matt for many years. Top Notch Power Washing provides "Gutters to the Curb Service" which includes: vinyl siding, concrete, wood decks, mobile homes and much more! Top Notch Power Washing will also clean patio furniture, fences, or any item in the yard that needs to be washed. Top Notch Power Washing has easy to understand pricing based on such criteria as: the size of the property, items being washed, or half/full/multi-day service. Top Notch Power Washing will provide a 10% discount to neighbors residing on the same street who book with them. Matt mentions, "My customers have become my friends. I've seen many of my clients' children grow up and I treasure those relationships."
Matt is a lifelong resident of Cape May and graduated from lower Cape May High School. He is very proud of his hometown and holds a great reputation among Cape May's business owners and residents. He believes in the importance of shopping local and supporting Cape May's small business community. After proudly attending Old Dominion College, Matt returned home to start a family. He enjoys raising his children, Matt JR. and Marissa, and in his free time, Matt likes to coach youth and high school basketball. This title has led the people in town to affectionately call him "Coach." Smiling, Matt mentions his ten-year goal is to move to the mountains and open up his own restaurant. If you are looking for power washing services, please call Matt at Top Notch Power Washing:
 Please LIKE us on FACEBOOK or give us a call 609-886-8741
Written by 
 Sharri Schneider
NEWS REPORTER 
Details

Written by

NJ NEWS Jersey Reporter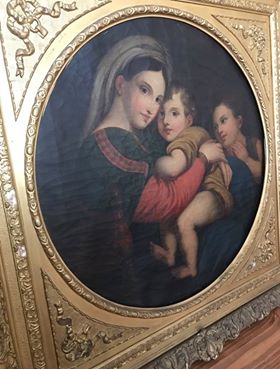 New Brunswick, NJ – On Saturday, April 6, 2019 The Fellowship for Metlar House will be hosting their Spring Spotlight event to benefit the Metlar-Bodine House Museum. The event will take place in the Round Room at Neilson Dining Hall on Rutgers University's Cook Campus in New Brunswick from 7 to 10 p.m. This location is different from last year's location and is very near several Turnpike exits, providing easier access for those traveling to the event.
Piscataway and New Brunswick, home to two of Rutgers' campuses, are at the center of historic New Jersey, in the area considered the "Crossroads of the American Revolution." In an interview with www.NJnewjersey.com  reporters, June Sadlowski, the executive director of The Metlar-Bodine House Museum, mentions, "The first national celebration of the Fourth of July, ordered by General George Washington himself, took place near the location of the museum along the Raritan River in Piscataway and New Brunswick, and the 3rd reading of the Declaration of Independence took place at Christ Church in New Brunswick. Open for tours, the Metlar-Bodine House Museum, 1281 River Road, Piscataway, its original section dating to 1728, uses an extensive collection of Central NJ artifacts in describing the area's history.
April 6th will be a fast-paced night with great food and entertainment! Leigh Keno, an accomplished antiques appraiser and well-known fine arts specialist, will be serving as the event's guest auctioneer for the second year in a row. Keno is the founder of Keno Auctions and is the head of Keno Art Advisory.
The local band, Kinderhook, one of New Jersey's best and most well-known bands, will be playing throughout the event. They began entertaining in the 1970s and 80s, gaining a large following and are still popular today. Recently they played at The Stone Pony in Asbury Park.
There will be a large selection of silent auction items and a live auction with Leigh Keno. Items include vacations, such as a condo in North Palm Beach, FL, artwork, fine china, gift certificates for local restaurants, museum memberships, theatre tickets, and sports game tickets and memorabilia.
Tickets for the event are on sale and can be purchased at CLICK LINK FOR TICKETS. Tickets reserved ahead of time are $100 per person and tickets bought at the door are $125 per person. Anyone under thirty-years old can pay $75 per ticket.
Proceeds from the spring benefit will go towards the Metlar-Bodine House's Our Plan is Revolutionary Campaign. The campaign was created to raise funds in order to expand the State and National Historic Site, which will hold and showcase The Ross Hall Wall. This wall is an American artifact – a relic – that was recovered from George Washington's headquarters in Piscataway where the general wrote the order for the 1st national celebration of Independence Day. Please click LINK for amazing video. The expansion and preservation of the wall will bring increased interest to the museum and in history – local and national.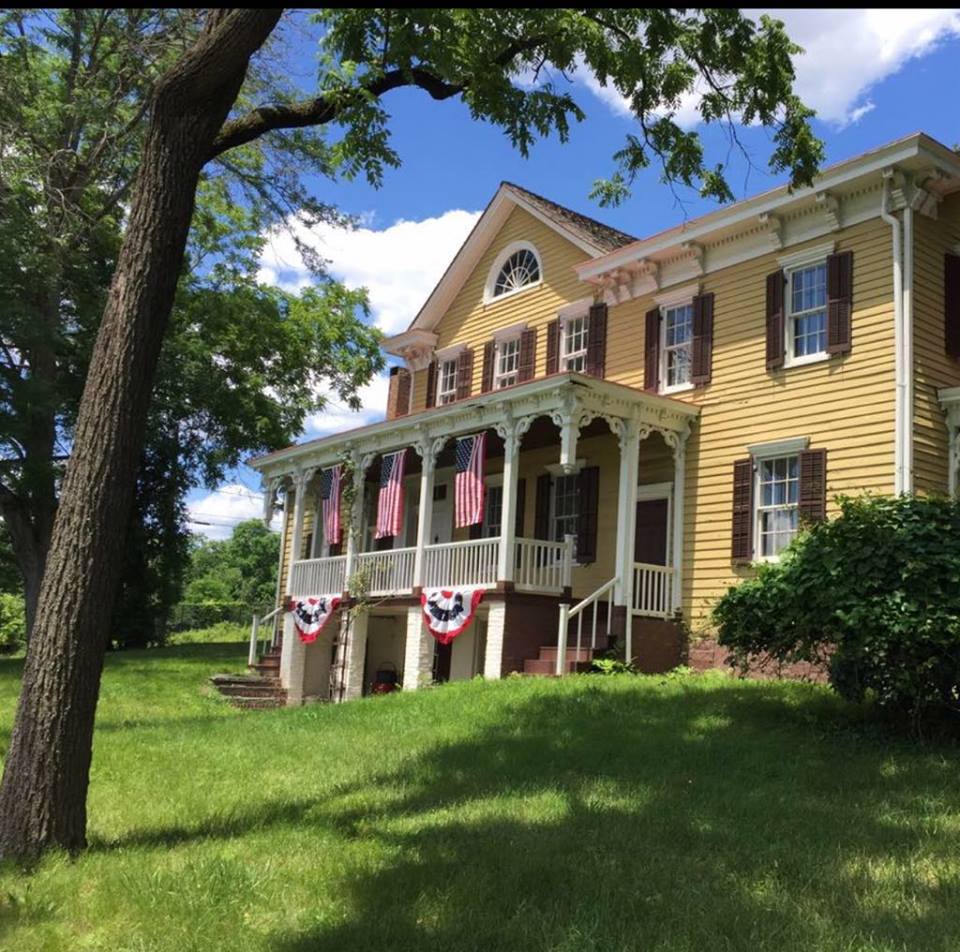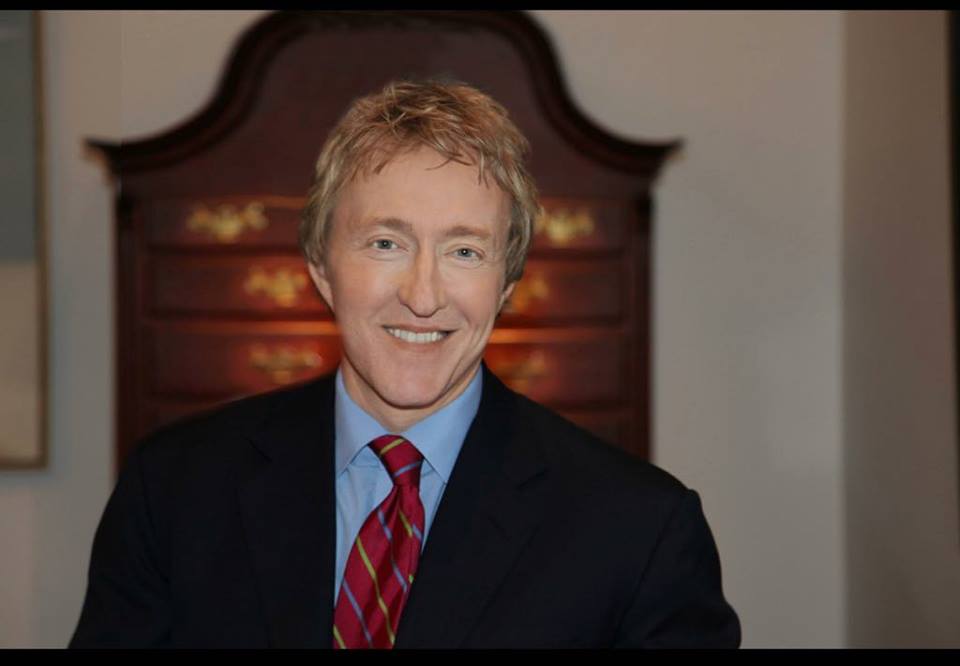 REPORTED STORY BY
TRAVIS DUNHAM