Top Stories
Details

Written by

NJ NEWS Jersey Reporter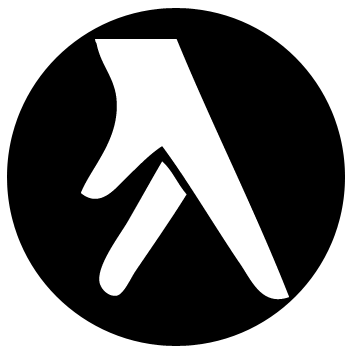 Fontaine's Customer Driven Focus Always Shows
Will Spend Time with Customer Ahead of At-Home Visit
Hillsborough, NJ – There are over 2,500 "Residential Plumbing and HVAC Contractors," in the Garden State, according to the most recent US Bureau of Labor Statistics data (Quarterly Census of Employment and Wages). And in Middlesex County, which is among just one of the many counties that Fontaine-Repair travels to daily there are 177 residential HVAC contractors.
Still, there's only one to call: Fontaine-Repair!   
From system replacement to HVAC repair, Fontaine-Repair A/C LLC, not only excels, but also takes the extra time to do installations properly.
Fontaine-Repair, which provides even potential customers lots of time ahead of whether getting the job or not, is a top Nest Pro Authorized Installer. While, Fontaine prefers to use Amana equipment since it's the best "Made In America" choice for installations, Amana is simply one company that Fontaine partners with. Ask Tony Millen, Vice President/co-owner and he'll advise -- let him know what brand is on your mind.
The company provides residential installation and repairs hot air furnaces, air conditioners, hot water boilers, tank type water heaters, steam boilers, tankless water heaters, mini-split (ductless), heat pump systems, and tankless combination systems (boiler/water heater combination units), among many other components and types of equipment it handles.  
Fontaine-Repair handles light commercial, including, roof top units (RTU's) and refrigeration, to name a few. Heat loss calculations are always included when new products are installed. Moreover, estimates on change-outs/new installations are free of charge.
Tony, who joined Fontaine in 2014 amid the businesses fast growth, left his job at a supply house more than a decade ago with the vision of connecting with customers on a one to one basis and leveraging his tech abilities in HVAC. He feels he's contributed greatly, while doing something he enjoys and taking on new challenge.
Fontaine-Repair is more than two decades old and as a family business, the company services all major brands and excels with all service and repairs.
With over 25 years of HVAC experience, you can trust that Fontaine-Repair has the knowledge needed. Fontaine's four truck fleet, serves the greater Middlesex County area and beyond -- they will be there when you need them most.
If you bring up the opportunity in home improvement that New Jersey offers to small businesses, you'll frequently hear that the state is a great one to operate in; it has not disappointed Tony. Year-after-year, Tony has achieved his goal of contributing meaningfully while keeping a customer-driven focus.
Finding a contractor you can trust can of course be a difficult task. But Fontaine-Repair believes in: "Cost + Quality = Value," and knows that the least expensive contractor is usually also the least qualified. "When it comes to high voltage and the hazardous fuels that heat your home; there is absolutely no room to cut corners," said Tony, adding that the most expensive contractor may not deliver what you are paying for.
Fontaine is open for business during the pandemic and following all CDC safety recommendations and guidelines. Technicians employ safety equipment including, masks, gloves, and shoe covers for mutual protection. Routine temporal checking is required, as well.
While the main location is on Route 206 in Hillsborough -- Tony typically travels roughly up to 40 miles from the shop on Route 206. Nevertheless, this is only a rule of thumb -- call, call, call! Moreover, Tony enjoys traveling further when time permits.
He not only encourages people to call, but will spend time helping educated people regardless of getting the job or not. "We cut our teeth on customer service – we are here to help," he said. "I want people to understand that. We take the time to explain things."
Payments are accepted via a portal on the new company's website, as well. Please ask.
Fontaine's "old school service," and excellent customer reviews in the HVAC category stand out. (The company does not do electrical, however.)
"Awesome experience tonight with Fontaine," wrote a customer recently. "The owner himself came out late to diagnose my A/C issue and hooked us up with a Freon fill [at a super price]. Fantastic customer service. Many thanks to Mike and Anthony."
Details

Written by

NJ NEWS Jersey Reporter
East Brunswick, NJ -- With some 30-years of experience in all kinds of construction (JIMMY FLOOD) started at the age of 18, when he built his first home, Flood explained to www.NJnewjersey.com reporters "it became natural to do kitchens, roofs, windows, sidings, flooring and many other home construction jobs and the referrals trickled in!
With more than 3,000 plus establishments in New Jersey responsible for remodeling construction such as additions, alterations, reconstruction, maintenance, and repair work any general contractor must stand out.
Jimmy Flood has done this by genuinely helping people.
He operates Property Management General Contracting LLC, along with his partner Stacy Murray, who he described as the "backbone" of the company.
But currently he focuses on new additions, flooring, tile, bathrooms, knocking-down walls, opening up kitchens, and/or adding improvements such as backsplashes.
"I treat every job I do like it's my own home; my own project," Flood adding that his company also contracts to do: painting jobs, crown moldings, roofing/siding, veneer stonework and wallpaper jobs, including old paper removal.
"We get in-and-get-out very quickly with proper town permits," said Jimmy Flood. "And I always tell them to get multiple estimates to choose from."
Take one category -- home rehabs and or flipping--which Property Managament General Contracting LLC does its share of. These clients typically buy properties to either rent or re-sell, so, staying within budget is key for this category. As always, Flood explained that his crews finish these jobs quickly and professionally, citing a couple of recent rehab jobs completed by Property Management General Contracting LLC. in Old Bridge, New Jersey. 
"I have six subcontractors on any given job at any time," added Flood, citing electricians and HVAC crews, among many others.
As for "high-end" clients/work, who will of course sell their homes many years down the road, Flood said, "They do things only once – they don't do things twice," so they need a contractor with a stellar reputation.
"People don't know who to trust anymore," he added, "lots of people are afraid of contractors unless they get a referral."
Though Flood said he's had success with Social Media, he credits positive "word of mouth" in building a network of happy customers over the years.
"It's all word of mouth; it's all referrals; it's all jobs that I've done for clients – that's how I keep moving!
Accommodating patrons with custom/miscellaneous jobs is not uncommon.
For instance, if a client needed gutters repairs and cleaning, or other miscellaneous work, he'd happily arrange it – sometimes for less than what others are known to charge.
He knows that his clients take pride in their investments, and their home is a very big one for them, he said.
While Flood's company will accept work in nearly any geography, he cited some recent "high end jobs" in Annandale, Long Branch, Asbury Park, Middletown, and Little Neck Harbor, NJ.
Then there's seasonal jobs. For example, the township of East Brunswick, among other townships, depends on Property Management General Contracting LLC  for much of its snow removal needs. Flood also does work for about 15 realtors, he added.   
 email.... This email address is being protected from spambots. You need JavaScript enabled to view it. 
Details

Written by

NJ NEWS Jersey Reporter
NORTH BRUNSWICK, NJ--Jay Tauber, craftsman and owner of Garden State Soapstone, Slate and Wood Countertops, became involved w/ soapstone through a friend who was moving soapstone around the country early on before soapstone became popular. Jay has been in the business of creating and installing soapstone countertops as well as slate and wood countertops for fifteen years in New Jersey and surrounding states including PA, CT, NY, MD and DE even going as far as up to Maine and as far south as shipping a custom soapstone sink to the Virgin Islands. Jay's unique work includes fabricating custome soapstone or slate sinks with built in countertops, fireplace surrounds and hearths, and more. Jay obtains his products through quarries located in Brazil, Portugal, India, Virginia, and anywhere in the USA. 
His craft is specialized and his reputation as one of the few master artists working with soapstone supersedes him.
Jay has his engineering degree from Stevens Institute of Technology in Hoboken and University of California at Berkeley. Jay prefers prospective clients to call or email him directly, do some preliminary research and then visit for a consultation/education at his shop and showroom located in North Brunswick. That is how the process actually begins because an important part of Jay's job is to listen to interested clients and then educate them about the products and how to proceed with the materials of choice, template and installation. Jay works with independent customers but also with contractors, architects and designers as obviously collaboration and coordination is key with this kind of work.
Jay prides himself on his commitment to his clients, the craft and his workmanship. Please check out Jay's website www.gardenstatesoapstone.com  for more in-depth information as well as the scope of his work. Jay's work has been highlighted, photographed and reviewed on HOUZZ where he has received Best of HOUZZ awards yearly.
Contact Jay Tauber at 732-828-7000 and or email Jay directly at This email address is being protected from spambots. You need JavaScript enabled to view it.
And or text Jay at 732-558-0672
Jay and his faithful companion Chester will happily arrange an appointment with you to visit his shop and showroom at 104 Davidsons Mills Road, North Brunswick NJ!
Details

Written by

NJ NEWS Jersey Reporter
TRENTON, NJ--Coronavirus can cause mild to severe illness; most severe illness occurs in older adults. But the federal government is working closely with state, local, tribal, and territorial partners, as well as public health partners in its response to the pandemic.
"Risk can be looked at in two ways," said the doctor. "There is risk of being exposed and getting sick from this virus and there is risk of getting very sick or dying from illness with this virus." 
According to a report by the World Health Organization, mission to China, the virus is highly contagious. There's no form of immunity against, because it's a new virus.
While there's a good chance many will become sick, CDC does not anticipate most people developing serious illness. As the outbreak continues, and the amount of cases has not yet reached an apex in the United States, scores of people will be exposed this year or next year, said Messonnier.
Like "President Trump's Coronavirus Guidelines For Americans," which said to listen to and follow the directions of Governor Phil Murphy and other New Jersey authorities, [Apple's] CDC recommendations include rules for social distancing, self-isolating, how to monitor symptoms, recommendations on testing, and when to contact your doctor.
"This launch is a direct response to President Trump's call for an all-of-America approach," stated CDC. It "will help Americans heed CDC guidelines and self-isolate to limit covid-19 transmission."
"Our goal is to protect you," stated CDC. "This will require you and your family to take action."
CDC said to make sure you have supplies on hand like routine medications for blood pressure or diabetes, and over-the-counter medicines, as well as medical supplies to treat fever and other symptoms. 
"Have enough household items and groceries so that you will be prepared to stay home for a period of time. Take everyday precautions like avoiding close contact with people who are sick, cleaning your hands often, and to the extent possible, avoid touching high touch surfaces in public places. Avoid crowds especially in poorly ventilated spaces."
As for wearing facemasks, Messonnier said: "… In terms of masks … we really do not think this is the time for Americans to be going out and getting masks. Masks are really important for those at highest risk in the health care setting and we want to make sure that we save enough masks for our health care workers on the front lines who will need to continue to be able to do their work and take care of all of us. So in particular in the setting of concern about masks, I ask people to please fight the urge to buy a mask and make sure we save them for the people that really need them."
Can masks be helpful? Does not using them relate to a supply issue or medical question?
We are learning about the virus in real time. It could potentially be spread by small droplets. Therefore, it makes sense that if people cover their mouth it may help reduce the spread. Everybody can do their part to keep their droplets to themselves and, it is thought, that even wearing a bandana could be of value in reducing the spread. 
Asked to elaborate on how the spread may play out, Messonnier said: "… What we as a community need to do is do everything we can to protect ourselves and our families and our communities" to slow the spread and allow our health care sector to take care of patients.
Contact tracing is also appropriate, said the doctor of most communities, citing its ability to help slow down spread.
"You may remember that the response to that initial case in the United States was quite aggressive with the health department having the lead in CDC supporting them," said the Doctor. " They did very aggressive contact tracing looking to identify anybody who had had contact with that initial case and sort of concentric circles outward." 
Asked about the difference between containment and mitigation, Messonnier said: "… "I think it's really important to make it really clear that this is not an on/off switch that you switch from one to the other. In general, containment means that you stop the spread. What it has meant in this setting is decreasing the number of potentially exposed people coming into the United States through border control. And then tracking every case and every potential contact, every case in order to keep them from spreading it further. So very much sort of what you would imagine when you think about person x had in contact with person y and person y had contact with six others and tracking down every one of those individuals and asking them to stay home, you can, we've seen you can keep it from spreading further. Mitigation is more community level interventions. And what that means is that you're working to decrease the impact of the disease on a community.
"In Seattle and in California, they haven't stopped entirely contact tracing but they have started mitigation. And I think that you will likely see local health departments deciding when there is community spread to start turning on more of the mitigation measures even while they're still doing some level of contact tracing. So again, it's not an on/off switch. It's a dimmer. You will see lots more communities starting to implement some kind of mitigation measures when they're seeing community spread. It will look different in different places … ."
Messonnier added that CDC is recommending avoiding crowds, and congregate settings, since these are places where there is lots of transmission of respiratory diseases, in general.  
Those at greatest risk are those older and those who have serious long-term health conditions like diabetes, heart disease, or lung disease. 
"I think it's really important for us to stress as we have I think throughout the course of this that we are making recommendations based on the available data and when more data becomes available fine tuning them and trying not to get beyond what we know. What we know from the data is the highest risk is those in both older and with underlying health conditions. There are reports of individuals who are adults but with serious underlying health conditions who have also had more serious outcomes. And I think that if you're in one of those groups separately or together that is underlying illness, underlying illness and older adult or underlying illness and younger, you need to be thinking towards what personal precautions you might want to take. And certainly for those with diabetes and high blood pressure, managing your diabetes and high blood pressure is a priority. When more data becomes available from our investigations in the United States and from our work globally investigating we'll certainly provide more direct data."
President Trump and the CDC sent the public a post card with "Coranavirus Guidelines for America":
If you feel sick, stay home. Do not go to work.
If your children are sick, keep them at home. Contact your medical provider.
If you an older person, or have a serious underlying health condition, stay home and away from other people.
If someone in your household has tested positive, keep the entire household at home.
Work or study from home whenever possible.
Avoid social gatherings in groups of more than 10 people (no longer applicable in New Jersey, due to the governor's stay at home order.)
Avoid eating or drinking at bars and restaurants – Use Pickup or delivery options.
Do Not Visit nursing homes or retirement or long-term care facilities unless to provide critical assistance.
Visit: Covid19.nj.gov, which also includes a jobs portal for many company's in need of workers during the outbreak.
Visit: www.coronavirus.govexternal icon.
To download the free app from Apple's App Storeexternal icon or access the tool online at www.apple.com/covid19external icon.