Top Stories
Details

Written by

NJ NEWS Jersey Reporter
SOUTH BRUNSWICK, NJ--Miller Staffing is conveniently located at 2525 Route 130 in Cranbury, NJ and is at your service! Are you looking for employment as soon as possible? Then go to www.millerstaffing.com and or give a call immediately to 609-395-1800 to apply for even an entry level position!
Fork Lift Operators Needed Today!!! Miller Staffing is here to help you find employment and looking for new people to join the work force! 
Miller Staffing, which has been an independent staffing firm for over 40 years, is providing immediate employment for those candidates who are reliable, conscientious, and committed. As of today, Miller Staffing has over 50 positions available in the areas of forklift work, loading and unloading by hand, clerical work, callers, porters and cleaning personnel as well as dispatchers.
Many of these positions require little or even no experience. The jobs being offered are perfect for even college students and/or anyone seeking at least 90 days long term employment. Many of these positions will lead to permanent employment if so desired.
Applicants are welcome to apply on line or are welcome to stop by the office to complete your application. Miller Staffing prides itself on providing our clients with excellent competent and caring customer service and communication whether dealing w business clients or job applicants. We are here to serve our community, our state and the tri-state area! Miller Staffing offers temporary and permanent job placements all the time! We also provide bi-lingual services to our perspective clients as well!
If you are an applicant looking for work, Miller Staffing is here to serve you today. Again, we have available immediately or almost immediately such positions as forklift operators (which does require some experience), loaders and unloaders, entry level clerical work such as callers and or confirmers, clerical positions requiring at least some computer literacy, delivery warehouse clerks, porters, cleaning staff , dispatchers familiar w the tri state area and mapping software, as well as various other offerings.
Stop by Miller Staffing today and or go to the Miller Staffing website at www.millerstaffing.com .   Miller Staffing is here to assist you in finding employment immediately. We are looking forward to hearing from you!
609-395-1800
Areas of Employment Opportunity….
South Brunswick
New Brunswick
Hightstown
Plainsboro
Windsor
Trenton
North Brunswick
South River
Sayreville
Fords
Parlin
Old Bridge
Milltown
Edison
Irvington
Newark
Details

Written by

NJ NEWS Jersey Reporter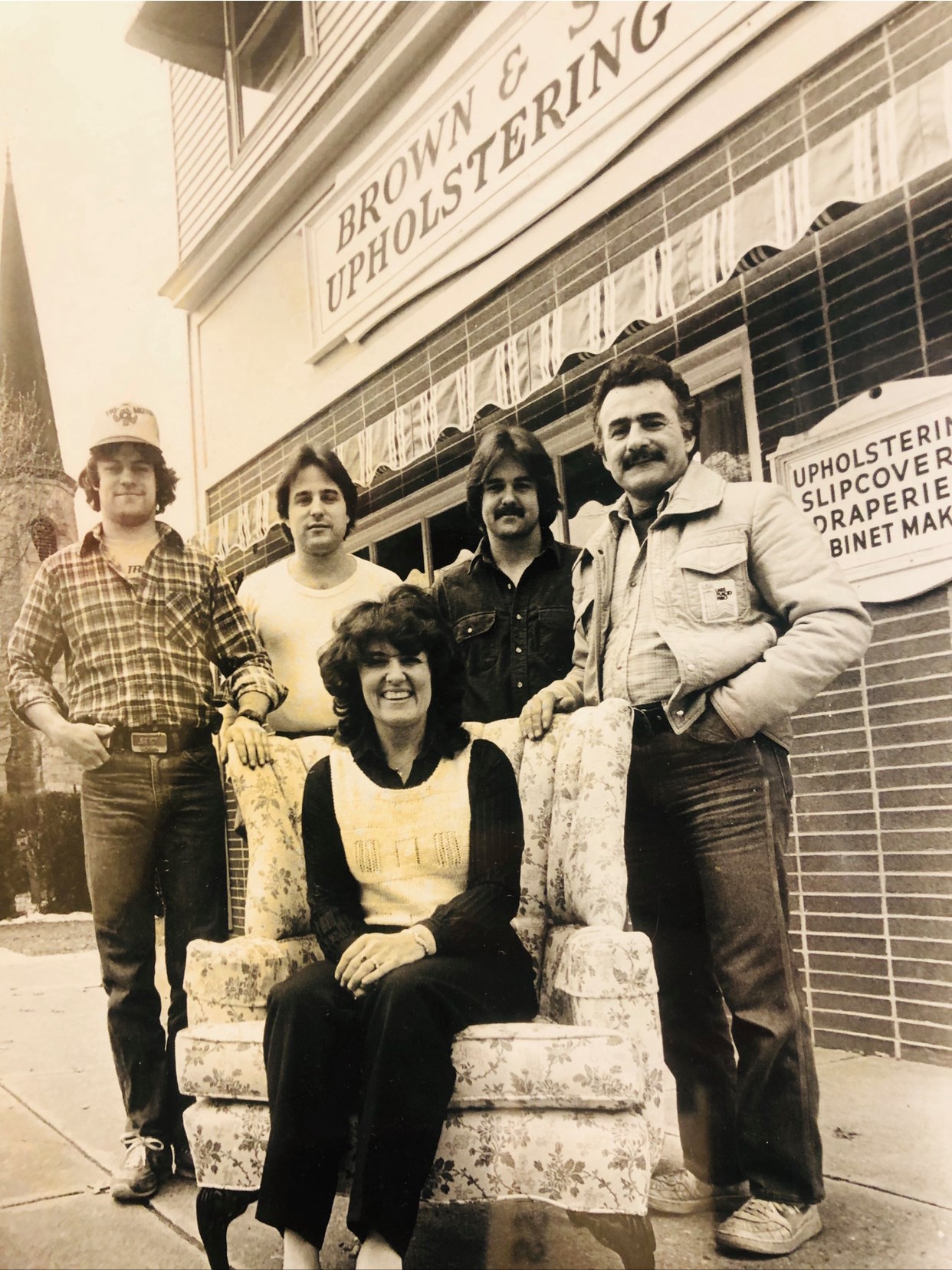 PENNINGTON, NJ--Eventually Mr. and Mrs. Brown started their own upholstery business for furniture as well as for automobiles and boats. The business, located today at 1613 Reed Road in Pennington, has expanded in quite a few ways but the original Browns Upholstery Shop/Company still thrives!
The upholstery shop continues to custom upholster cars and boats, but in addition the shop does window treatments such as shutters, drapes and blinds, canning and restoration of antique furniture and even custom upholstering for weight lifting equipment in local and college gyms! Mrs. Brown enjoys when new and returning clients come by the shop to look at and choose from a huge selection of fabrics and materials. Mrs. Brown is most grateful to her three sons who have learned the family business and successfully carry it on as part of their family tradition.
TWO……Browns Carpet AND Upholstery Cleaning is the second part of this family's story, which makes sense! In conjunction with Browns Upholstery Shop new and re-upholstery services, Browns Carpet and Upholstery Cleaning will give any upholstered furniture a new makeover by their team of expert craftsmen. Browns Carpet and Upholstery Cleaning has significantly expanded their services to include a comprehensive list of services for your home and or business!
Carpet Repairing and Stretching
Power Washing and Gutter Cleaning
Carpet and Upholstery Cleaning
Furniture Restoration
Area Rug Cleaning
Water Damage Restoration
Drapery Cleaning
Commercial and Residential House Cleaning
WHY CHOOSE BROWNS?
Experience!
Eco-friendly cleaning solutions!
Dedication and Commitment to their work AND to their customers!
Integrity!
Careful and efficient evaluation of each and every project no matter how small!
Highest regard for our clients in building long-term customer relationships
Contact Browns Carpet and Upholstery Cleaning at
or call 609-954-5190
Or email This email address is being protected from spambots. You need JavaScript enabled to view it.
Or stop by 1619 Reed Road, Pennington, NJ 08534
Details

Written by

NJ NEWS Jersey Reporter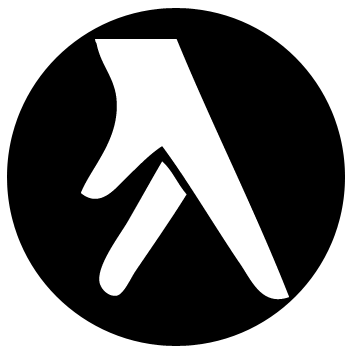 Fontaine's Customer Driven Focus Always Shows
Will Spend Time with Customer Ahead of At-Home Visit
Hillsborough, NJ – There are over 2,500 "Residential Plumbing and HVAC Contractors," in the Garden State, according to the most recent US Bureau of Labor Statistics data (Quarterly Census of Employment and Wages). And in Middlesex County, which is among just one of the many counties that Fontaine-Repair travels to daily there are 177 residential HVAC contractors.
Still, there's only one to call: Fontaine-Repair!   
From system replacement to HVAC repair, Fontaine-Repair A/C LLC, not only excels, but also takes the extra time to do installations properly.
Fontaine-Repair, which provides even potential customers lots of time ahead of whether getting the job or not, is a top Nest Pro Authorized Installer. While, Fontaine prefers to use Amana equipment since it's the best "Made In America" choice for installations, Amana is simply one company that Fontaine partners with. Ask Tony Millen, Vice President/co-owner and he'll advise -- let him know what brand is on your mind.
The company provides residential installation and repairs hot air furnaces, air conditioners, hot water boilers, tank type water heaters, steam boilers, tankless water heaters, mini-split (ductless), heat pump systems, and tankless combination systems (boiler/water heater combination units), among many other components and types of equipment it handles.  
Fontaine-Repair handles light commercial, including, roof top units (RTU's) and refrigeration, to name a few. Heat loss calculations are always included when new products are installed. Moreover, estimates on change-outs/new installations are free of charge.
Tony, who joined Fontaine in 2014 amid the businesses fast growth, left his job at a supply house more than a decade ago with the vision of connecting with customers on a one to one basis and leveraging his tech abilities in HVAC. He feels he's contributed greatly, while doing something he enjoys and taking on new challenge.
Fontaine-Repair is more than two decades old and as a family business, the company services all major brands and excels with all service and repairs.
With over 25 years of HVAC experience, you can trust that Fontaine-Repair has the knowledge needed. Fontaine's four truck fleet, serves the greater Middlesex County area and beyond -- they will be there when you need them most.
If you bring up the opportunity in home improvement that New Jersey offers to small businesses, you'll frequently hear that the state is a great one to operate in; it has not disappointed Tony. Year-after-year, Tony has achieved his goal of contributing meaningfully while keeping a customer-driven focus.
Finding a contractor you can trust can of course be a difficult task. But Fontaine-Repair believes in: "Cost + Quality = Value," and knows that the least expensive contractor is usually also the least qualified. "When it comes to high voltage and the hazardous fuels that heat your home; there is absolutely no room to cut corners," said Tony, adding that the most expensive contractor may not deliver what you are paying for.
Fontaine is open for business during the pandemic and following all CDC safety recommendations and guidelines. Technicians employ safety equipment including, masks, gloves, and shoe covers for mutual protection. Routine temporal checking is required, as well.
While the main location is on Route 206 in Hillsborough -- Tony typically travels roughly up to 40 miles from the shop on Route 206. Nevertheless, this is only a rule of thumb -- call, call, call! Moreover, Tony enjoys traveling further when time permits.
He not only encourages people to call, but will spend time helping educated people regardless of getting the job or not. "We cut our teeth on customer service – we are here to help," he said. "I want people to understand that. We take the time to explain things."
Payments are accepted via a portal on the new company's website, as well. Please ask.
Fontaine's "old school service," and excellent customer reviews in the HVAC category stand out. (The company does not do electrical, however.)
"Awesome experience tonight with Fontaine," wrote a customer recently. "The owner himself came out late to diagnose my A/C issue and hooked us up with a Freon fill [at a super price]. Fantastic customer service. Many thanks to Mike and Anthony."
Details

Written by

NJ NEWS Jersey Reporter
East Brunswick, NJ -- With some 30-years of experience in all kinds of construction (JIMMY FLOOD) started at the age of 18, when he built his first home, Flood explained to www.NJnewjersey.com reporters "it became natural to do kitchens, roofs, windows, sidings, flooring and many other home construction jobs and the referrals trickled in!
With more than 3,000 plus establishments in New Jersey responsible for remodeling construction such as additions, alterations, reconstruction, maintenance, and repair work any general contractor must stand out.
Jimmy Flood has done this by genuinely helping people.
He operates Property Management General Contracting LLC, along with his partner Stacey Murray, who he described as the "backbone" of the company.
But currently he focuses on new additions, flooring, tile, bathrooms, knocking-down walls, opening up kitchens, and/or adding improvements such as backsplashes.
"I treat every job I do like it's my own home; my own project," Flood adding that his company also contracts to do: painting jobs, crown moldings, roofing/siding, veneer stonework and wallpaper jobs, including old paper removal.
"We get in-and-get-out very quickly with proper town permits," said Jimmy Flood. "And I always tell them to get multiple estimates to choose from."
Take one category -- home rehabs and or flipping--which Property Managament General Contracting LLC does its share of. These clients typically buy properties to either rent or re-sell, so, staying within budget is key for this category. As always, Flood explained that his crews finish these jobs quickly and professionally, citing a couple of recent rehab jobs completed by Property Management General Contracting LLC. in Old Bridge, New Jersey. 
"I have six subcontractors on any given job at any time," added Flood, citing electricians and HVAC crews, among many others.
As for "high-end" clients/work, who will of course sell their homes many years down the road, Flood said, "They do things only once – they don't do things twice," so they need a contractor with a stellar reputation.
"People don't know who to trust anymore," he added, "lots of people are afraid of contractors unless they get a referral."
Though Flood said he's had success with Social Media, he credits positive "word of mouth" in building a network of happy customers over the years.
"It's all word of mouth; it's all referrals; it's all jobs that I've done for clients – that's how I keep moving!
Accommodating patrons with custom/miscellaneous jobs is not uncommon.
For instance, if a client needed gutters repairs and cleaning, or other miscellaneous work, he'd happily arrange it – sometimes for less than what others are known to charge.
He knows that his clients take pride in their investments, and their home is a very big one for them, he said.
While Flood's company will accept work in nearly any geography, he cited some recent "high end jobs" in Annandale, Long Branch, Asbury Park, Middletown, and Little Neck Harbor, NJ.
Then there's seasonal jobs. For example, the township of East Brunswick, among other townships, depends on Property Management General Contracting LLC  for much of its snow removal needs. Flood also does work for about 15 realtors, he added.   
 email.... This email address is being protected from spambots. You need JavaScript enabled to view it.