Top Stories
Details

Written by

NJ NEWS Jersey Reporter
PETER A. MILWICZ C.P.A. HAS BEEN A RESPECTED AND TRUSTED ACCOUNTANT IN THE COMMUNITY FOR OVER 20 YEARS!!!
Mountainside, NJ – Peter A. Milwicz is the owner and president of an accounting firm that has served New Jersey for over twenty years. Milwicz is a Certified Public Accountant and his firm is a professional association (CPA, PA).
The accounting firm offers full service accounting, as well as book keeping and tax preparation for small to medium-sized businesses in New Jersey and nearby areas. 
A wide variety of services are offered. This includes business consulting, such as helping businesses get started and setting up their books. The firm also helps individuals with estates, inheritance tax, federal estate tax, and anything related. "It is very important to stay on top of new laws because there are always so many changes, like minimum wages increasing and sales tax rates changing. We are always up-to-date on these changes so all of our clients are always on top of their finances, "Milwicz proudly stated.
Peter A. Milwicz decided to be an accountant after graduating from Kean College (which is now Kean University). He worked for numerous accounting offices before venturing off on his own and opening up his own company.
With a newly renovated location and a new website and Facebook page, Milwicz and his team are looking forward to continue serving the community with the same level of high quality service and respect they always have. They are always open to new businesses and clients. Call us today 908-654-3200
200 Sheffield St. Suite 301
Mountainside, NJ 07092
By Travis Dunham
NEWS REPORTER/WRITER
Details

Written by

NJ NEWS Jersey Reporter
CRANFORD--Owner and Master Plumber, Bill Schinestuhl, explained that  Chapman Bros. creates "a family oriented culture" between the company and its customers.
"We are not a big box store," he said.
"We welcome every phone call -- every service call."
As your first call for plumbing, heating and air conditioning needs, Chapman Bros. differentiates itself by cultivating ongoing customer collaborations and relationships.
Schinestuhl cited some popular jobs the company does, including, changing washers and dryers, rebuilding toilets, re-piping entire homes, renovating bathrooms, and changing boilers and HVAC systems, among others.
Chapman takes pride in every residential and commercial job that it completes, while work quality is highly consistent.
"We don't just go and get the job done," said Schinestuhl.
"Our owners aren't sitting behind a desk - they're out there on the jobsite."
The company puts all prices in writing before starting the job, getting approval prior to starting any work, Tom Swick, Owner/Master Plumber/Heating & A/C Expert, said.
"We don't come in and advertise a very low price to get into your house" and then upsell later, noted Swick. "We only give you what's needed."
While most of Chapman's customers are based in Westfield, Cranford, Clark, Kenilworth, Mountainside, Garwood, Fanwood, Scotch Plains, Berkeley Heights, Springfield, and Rahway, it serves many other Garden State towns as well.
Building a Reputation on Honest, Quality Work
"Whether your service request is residential or commercial in scope, our technicians will provide the best service and workmanship," said Schinestuhl and Swick, adding that Chapman's team of "true industry experts" cannot be matched.
Take chimney and vent stacks.
While they are necessary for furnaces, wood-burning stoves and drainage pipes, gases and exhaust from chimney or vent stacks can create harm if it escapes inside your home.
The solution is a Drain-Waste Vent Stack, which will prevent sewer gas build up inside your home, lead harmful gases outside of your home, and help maintain even air pressure within your plumbing system.
Chapman treats your house like it's their house. 
"We can help make sure your system is up to code," said Schinestuhl and Swick.
Contact Chapman today to make an appointment for a free estimate.
Chapman Bros. Plumbing, Heating and Air Conditioning was established in 1932, and is located at 36 North Avenue East, in Cranford, NJ.
Schinestuhl and Swick purchased the business and building that houses it about 18 years ago, from Wally and Buzzy Chapman.
24/7 emergency service is available
Thomas D. Swick - Plumbing #6848
Thomas D. Swick - HVAC #1335
William Schinestuhl - Plumbing #6073
William Schinestuhl - Plumbing #1274
Home Improvement Contractor License #13VH02062700
Main NJ service areas: Westfield, Cranford, Clark, Kenilworth, Mountainside, Garwood, Fanwood, Scotch Plains, Berkeley Heights, Springfield, and Rahway.
check out our video... www.chapmanbros.com 
More exciting stories go to... www.NJnewsjersey.com 
Details

Written by

NJ NEWS Jersey Reporter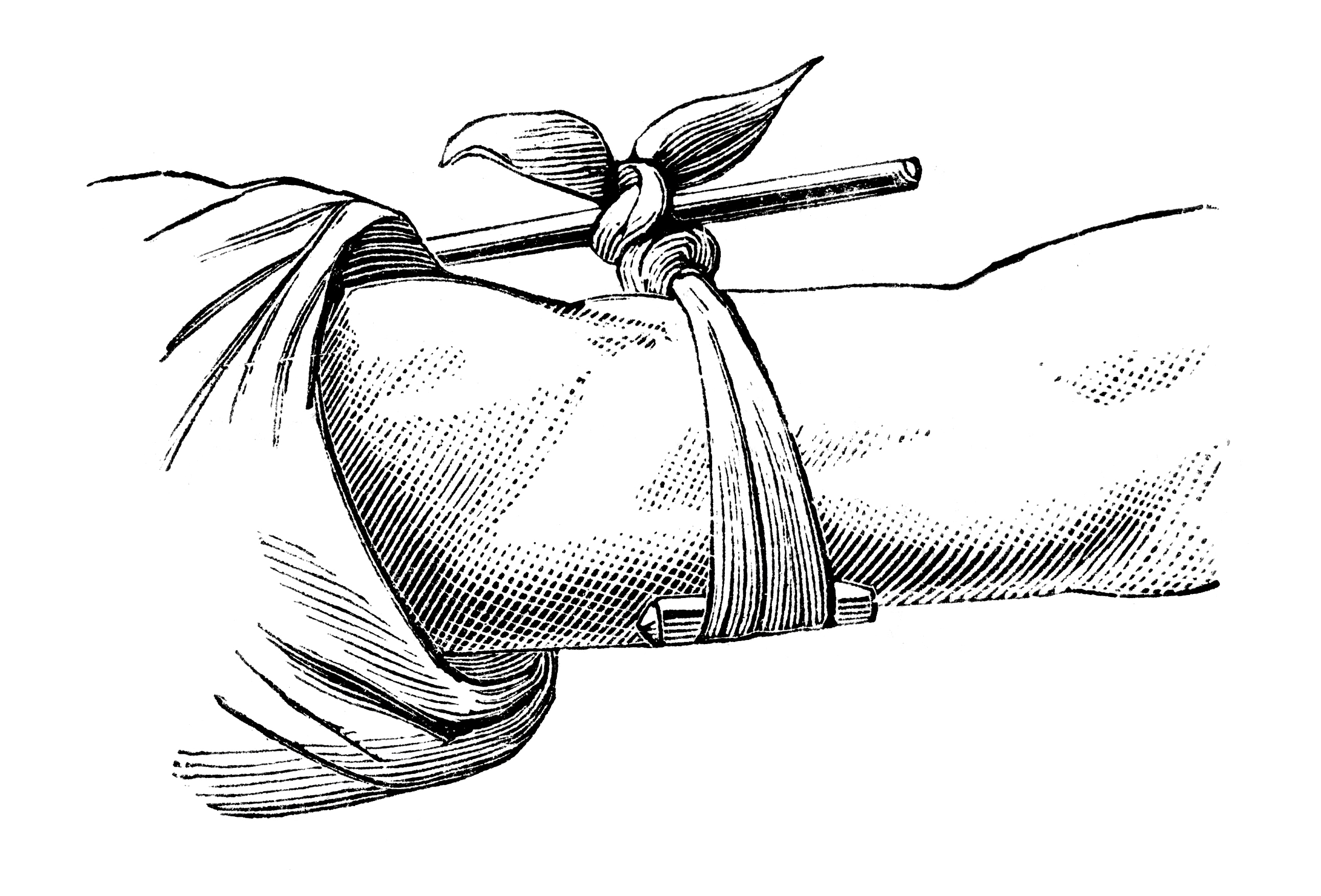 South River, N.J.-- Hank Robert van de Beek, a longtime resident of Middlesex County, has been in the Emergency Medical Services (EMS) field for 31-years, so launching his own company: Saving a Life Teaching, LLC, came natural.
His mother was a founding member of Monroe Township's rescue squad, so EMS was "in his family," he said, adding, "When I turned 18, I rode in 'Green and White' in Old Bridge (The township had five first aid squads at the time, according to van de Beek.)
By offering certain classes for only his cost of supplies, he's demonstrated that providing people with access to the highly needed skills and training the field demands these days, is something he's not only good at, but also able to go above and beyond.
"Why not grow your business by contributing," he said, citing a willingness to undercharge for fundraisers, when it seems appropriate and creates good will.
Although he offers discounts based on group size – the larger the group the bigger the discount – he said that if an organization or school simply doesn't have the funds to pay market price, he'd find a way to make training available anyway.
For instance, he'd recommend opening a course to both parents and kids, rather than only the latter, if feasible.
"If the material to teach the class costs me $20, the balance will go to the organization or school," said van de Beek, citing an example of a class he recently facilitated that could have easily commanded $55 a person.
One growing area within the field at Saving a Life Teaching is bleeding control using a tourniquet. Van de Beek, through his training and experience, has become an expert on the subject.
Recently he earned his Teaching Certification in bleeding control. The class, a mix of hands on training and online material on proper tourniquet use, included how to pack shooting victims wounds, among other increasingly needed skills.
He recalls having to use a tourniquet on a shooting victim several years back. After making sure the scene was safe, his team proceeded. With a shooting victim, you worry about bleeding first rather than the airway, he noted.
"A woman was shot and we used a tourniquet to stop her bleeding," said van de Beek. "Then the victim was brought to the hospital for surgery."
He said proper use of the tourniquet involves using it high and tight on the upper thigh or upper arm. It's like a belt with Velcro, he said, adding that it resembles a pencil with a locking device, and piece of Velcro that wraps over it.
Whereas in past years the use of a tourniquet was a last resort because a victim could lose a limb, he said, now it's being "brought back into play."
"A lot of jobs require you to have a tourniquet on you," at all times, said van de Beek.
"Between all the shootings at schools and churches, (officials) brought back the (use of) the tourniquet again," said van de Beek, who keeps up to date on the method.
While classes feature slides, and videos, most importantly they focus on hands- on procedures. Pricing varies depending on the number of heads in each, while discounts are offered for classes of six or more. (Teacher student ratio is usually no more than 1 to 6.)
From childcare facilities, emergency medical service centers, fire stations, fitness clubs, hospitals, retail pharmacies, police stations, schools, recreation centers, and warehouse operations – which are rapidly growing in NJ, van de Beek's courses are needed in a variety of establishments, as well as for babysitters needing to increase their knowledge of child safety.
As a single father routinely working more than a hundred hours a week to make ends meet and put his daughter through college, keeping busy provides personal balance and satisfaction, explained van de Beek, also an NJ EMS captain who's third in charge, call van de Beek.
He's been offering courses/certifications in CPR, basic first aid, blood borne pathogens, emergency medical response, and wilderness first aid, among others, since launching Saving a Life Teaching, LLC, nearly four years ago.
Van de Beek is also a Mobility Assistance Vehicle Operator (MAVO) instructor and teaches some 40 classes a month for a not-for-profit healthcare company that operates hospitals and health care facilities in the Garden State.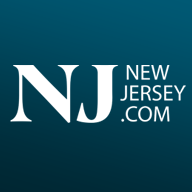 See our other article about Saving a Life Teaching at: NJnewjersey
please call us anytime 732-684-3808
Reported Story by
Sharri Schneider 
Details

Written by

NJ NEWS Jersey Reporter
OLD BRIDGE, NJ--
Joseph "Joe" F. Schneider II
, age 67, passed away peacefully in his home in Old Bridge, NJ, on Sunday, February 17, 2019. He was born on November 6, 1951, in Brooklyn to parents Joseph and Jean Schneider. He grew up in the Cobble Hill neighborhood of Brooklyn before moving to Staten Island, where he graduated from high school. Joe completed his BA in English Literature from SUNY Cortland, then moved to Miami, where he achieved his Master's and ABD PhD in English with a concentration in Irish Literature from the University of Miami. While on a trip to Dublin, Ireland, he met the love of his life, Mary, who was also from Staten Island. The two married and moved to New Jersey, where they raised daughters Danielle, Kathleen and Mary Theresa Stoddard. While raising his family and working a full-time job, Joe completed his JD from the
Fordham University School of Law
, which he applied in his work as an editor of law books. Joe was a voracious reader and life-long learner with a powerful love of music – both classical and contemporary. His great knowledge through reading led him to being a contestant on Jeopardy! Later in life, he found his peace in Zen Buddhism and practiced zazen (meditation) daily, becoming an active member of Cold Mountain Zen sangha where he will henceforth be ordained a Zen Priest. Joe was known to all as a kind, bright soul and a life-long animal lover. Joseph was predeceased by his mother, Jean, who passed away in 2009. He is survived by his wife, Mary Theresa; his father, Joseph Schneider; his three daughters, Danielle, Kathleen, and Mary; his four brothers, Dennis, John, William, and Thomas; his son-in-law, Sean; and his beloved cat, Tilly and grand-cat, Belle. Family, friends, and others whose lives were touched by Joseph are invited to Old Bridge Funeral Home on Route 516 to express their condolences on Thursday, February 21, from 2-4 p.m. and 7-9 p.m. A Zen Buddhist funeral service will take place at the same location on Friday, February 22, at 10 a.m. In lieu of flowers, the family requests donations to the
Lakota Wolf Preserve
, the Cystic Fibrosis Foundation Greater New York Chapter – Manhattan, or Joe's sangha, Cold
Mountain Zen.
Joseph and his wife Mary is seen above 
Photo sent from family 2-19-19
Reported Story By Travis Dunham