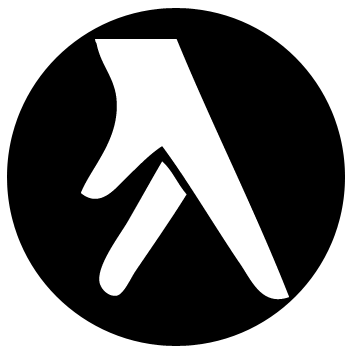 Fontaine's Customer Driven Focus Always Shows
Will Spend Time with Customer Ahead of At-Home Visit
Hillsborough, NJ – There are over 2,500 "Residential Plumbing and HVAC Contractors," in the Garden State, according to the most recent US Bureau of Labor Statistics data (Quarterly Census of Employment and Wages). And in Middlesex County, which is among just one of the many counties that Fontaine-Repair travels to daily there are 177 residential HVAC contractors.
Still, there's only one to call: Fontaine-Repair!   
From system replacement to HVAC repair, Fontaine-Repair A/C LLC, not only excels, but also takes the extra time to do installations properly.
Fontaine-Repair, which provides even potential customers lots of time ahead of whether getting the job or not, is a top Nest Pro Authorized Installer. While, Fontaine prefers to use Amana equipment since it's the best "Made In America" choice for installations, Amana is simply one company that Fontaine partners with. Ask Tony Millen, Vice President/co-owner and he'll advise -- let him know what brand is on your mind.
The company provides residential installation and repairs hot air furnaces, air conditioners, hot water boilers, tank type water heaters, steam boilers, tankless water heaters, mini-split (ductless), heat pump systems, and tankless combination systems (boiler/water heater combination units), among many other components and types of equipment it handles.  
Fontaine-Repair handles light commercial, including, roof top units (RTU's) and refrigeration, to name a few. Heat loss calculations are always included when new products are installed. Moreover, estimates on change-outs/new installations are free of charge.
Tony, who joined Fontaine in 2014 amid the businesses fast growth, left his job at a supply house more than a decade ago with the vision of connecting with customers on a one to one basis and leveraging his tech abilities in HVAC. He feels he's contributed greatly, while doing something he enjoys and taking on new challenge.
Fontaine-Repair is more than two decades old and as a family business, the company services all major brands and excels with all service and repairs.
With over 25 years of HVAC experience, you can trust that Fontaine-Repair has the knowledge needed. Fontaine's four truck fleet, serves the greater Middlesex County area and beyond -- they will be there when you need them most.
If you bring up the opportunity in home improvement that New Jersey offers to small businesses, you'll frequently hear that the state is a great one to operate in; it has not disappointed Tony. Year-after-year, Tony has achieved his goal of contributing meaningfully while keeping a customer-driven focus.
Finding a contractor you can trust can of course be a difficult task. But Fontaine-Repair believes in: "Cost + Quality = Value," and knows that the least expensive contractor is usually also the least qualified. "When it comes to high voltage and the hazardous fuels that heat your home; there is absolutely no room to cut corners," said Tony, adding that the most expensive contractor may not deliver what you are paying for.
Fontaine is open for business during the pandemic and following all CDC safety recommendations and guidelines. Technicians employ safety equipment including, masks, gloves, and shoe covers for mutual protection. Routine temporal checking is required, as well.
While the main location is on Route 206 in Hillsborough -- Tony typically travels roughly up to 40 miles from the shop on Route 206. Nevertheless, this is only a rule of thumb -- call, call, call! Moreover, Tony enjoys traveling further when time permits.
He not only encourages people to call, but will spend time helping educated people regardless of getting the job or not. "We cut our teeth on customer service – we are here to help," he said. "I want people to understand that. We take the time to explain things."
Payments are accepted via a portal on the new company's website, as well. Please ask.
Fontaine's "old school service," and excellent customer reviews in the HVAC category stand out. (The company does not do electrical, however.)
"Awesome experience tonight with Fontaine," wrote a customer recently. "The owner himself came out late to diagnose my A/C issue and hooked us up with a Freon fill [at a super price]. Fantastic customer service. Many thanks to Mike and Anthony."