Top Stories
Details

Written by

NJ NEWS Jersey Reporter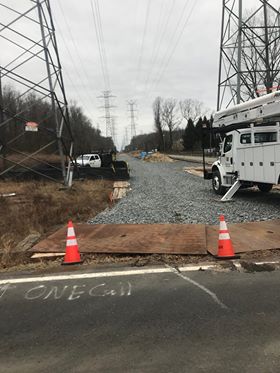 Piscataway N.J.-- While we aren't doing work in the township, we currently have a transmission project that runs 55-miles. It's called the Metuchen-Trenton-Burlington Project (MTB), PSE&G spokesman, Jaye Cavallo, told NJ News Jersey.com, regarding the nature of work observed near some roads in Piscataway and the vicinity.
The MTB is a $739 million "critical" construction investment designed to strengthen the electric transmission system and help PSE&G deliver safe, highly reliable electric service long into the future.
"(Our) 55-mile reliability project replaces critical infrastructure that has reached its 'end of life' and improves capacity significantly, while addressing voltage violations in the Metuchen area," stated PSE&G, adding that on average, its transmission facilities are more than 80-years old.
MTB was approved in 2017 by PJM interconnections, a regional transmission organization responsible for power grids in 12 other states as well.
The MTB "runs from Metuchen through our Trenton switching station and down to Burlington. It's an end of life project replacing and upgrading the transmission infrastructure along that right of way, and upgrading the voltage from 138,000 to 230,000 volts," Cavallo said.
Power grid broken up into various parts
The major transmission is the higher voltage line and feeds high voltage to the sub stations. In turn, the sub stations take the higher voltage and downgrade it to a lower voltage then fed it out to the public. It then goes from higher voltage through the station and comes out lower then goes out through the distribution system.
The distribution system along the utility poles also has transformers that lower the voltage. Ultimately it gets to the service points for customers at the voltage that goes into the home, said Cavallo.
"In order for it to travel long distances it has to be a higher voltage – that would be the (work of the) transmission system," he said.
As an analogy, the transmission system is like the highway system and the distribution system is like the local roads. (The highway is equal to high speeds and the local roads are equal to lower voltage.)
The MTB involves larger structures, rather than the utility poles on the curbside of the street – the corridor that the transmission system runs across.
Will the public be affected?
Asked if the public would be affected, Cavallo said there would not be any type of service interruption.
"In order for us to upgrade the transmission system we have to take that part of the system out of service (there's) no impact on the public in terms of service or the way the power grid works." Cavallo said. "When we take an outage on (any) portion of the line, those customers are fed electricity or service from a different part of the electric grid." 
Why is the MTB needed in the first place?
The overall need for the MTB is to enhance the reliability of the electric service, which is why PSE&G is replacing the transmission line, said Cavallo.
Still, since customers are served by a different part of the power grid, it allows PSE&G to take the transmission system from Metuchen to Burlington out of service, replace it, and put it back into service without any impact to the public.
Therefore, when it returns at 230,000 volts PSE&G is enhancing the reliability of the electric service as a whole.
When will the MTB be completed?
All three segments of the project are expected to be completed by June of 2022.
The three segments include From Metuchen to the Brunswick station in North Brunswick, a segment from Brunswick to Trenton, and a segment from Trenton to Brunswick.
Cavallo said PSE&G has an outreach program. It sends letters to all the properties that are adjacent to the transmission line and may be impacted by any construction.
PSE&G also met with all of the 17 municipalities that the MTB runs through.
"We work with all state, regional and permitting agencies – without permits we can't do the work," said Cavallo.
PSE&G also has work going on across the Garden State, including upgrades, or gas and electric utility work, among other routine jobs.  
MTB involves 17 municipalities. They span Burlington, Mercer and Middlesex counties, including Edison, Milltown, East Brunswick, New Brunswick, North Brunswick, South Brunswick, Plainsboro, West Windsor, Hamilton, Chesterfield, Bordentown, Mansfield, Florence, Springfield, Burlington, Willingboro, and Burlington City, according to PSE&G.
Moreover, the project modifies, upgrades or reconfigures 17 electric stations, including Metuchen Switching Station, Pierson Avenue Substation, Meadow Road Substation, Edison Switching Station, Brunswick Switching Station, Devils Brook Substation, Plainsboro Substation, Dey Road Switch Rack, Forrestal Substation, Trenton Switching Station, Yardsville Substation, Ward Ave Substation, Colonial Pipe, Crosswicks Area Substation, Williams Substation, Bustleton Substation, and Burlington Substation.
NJ NEWS JERSEY Staff Report
Details

Written by

NJ NEWS Jersey Reporter
A mix that works -- venturing out paid off for East Brunswick-based contractor Property Management General Contracting LLC ( Is Seen On Monday,  February 4th 2019) JIMMY FLOOD STANDING TALL!!!
East Brunswick, NJ -- With some 30-years of experience in all kinds of construction (JIMMY FLOOD) started at the age of 18, when he built his first home), Flood explained to www.NJnewjersey.com reporters "it became natural to do kitchens, roofs, windows, sidings, flooring and many other home construction jobs and the referrals trickled in!
With more than 3,000 plus establishments in New Jersey responsible for remodeling construction such as additions, alterations, reconstruction, maintenance, and repair work any general contractor must stand out.
Jimmy Flood has done this by genuinely helping people.
He operates Property Management General Contracting LLC, along with his partner Stacy Murray, who he described as the "backbone" of the company.
But currently he focuses on new additions, flooring, tile, bathrooms, knocking-down walls, opening up kitchens, and/or adding improvements such as backsplashes.
"I treat every job I do like it's my own home; my own project," Flood adding that his company also contracts to do: painting jobs, crown moldings, roofing/siding, veneer stonework and wallpaper jobs, including old paper removal.
"We get in-and-get-out very quickly with proper town permits," said Jimmy Flood. "And I always tell them to get multiple estimates to choose from."
Take one category -- home rehabs and or flipping--which Property Managament General Contracting LLC does its share of. These clients typically buy properties to either rent or re-sell, so, staying within budget is key for this category. As always, Flood explained that his crews finish these jobs quickly and professionally, citing a couple of recent rehab jobs completed by A-Tech in Old Bridge, New Jersey.
"I have six subcontractors on any given job at any time," added Flood, citing electricians and HVAC crews, among many others.
As for "high-end" clients/work, who will of course sell their homes many years down the road, Flood said, "They do things only once – they don't do things twice," so they need a contractor with a stellar reputation.
"People don't know who to trust anymore," he added, "lots of people are afraid of contractors unless they get a referral."
Though Flood said he's had success with Social Media, he credits positive "word of mouth" in building a network of happy customers over the years.
"It's all word of mouth; it's all referrals; it's all jobs that I've done for clients – that's how I keep moving!
Accommodating patrons with custom/miscellaneous jobs is not uncommon.
For instance, if a client needed gutters repairs and cleaning, or other miscellaneous work, he'd happily arrange it – sometimes for less than what others are known to charge.
He knows that his clients take pride in their investments, and their home is a very big one for them, he said.
While Flood's company will accept work in nearly any geography, he cited some recent "high end jobs" in Annandale, Long Branch, Asbury Park, Middletown, and Little Neck Harbor, NJ.
Then there's seasonal jobs. For example, the township of East Brunswick, among other townships, depends on Property Management General Contracting for much of its snow removal needs. Flood also does work for about 15 realtors, he added.   
 email.... This email address is being protected from spambots. You need JavaScript enabled to view it. 
LIKE us on FACEBOOK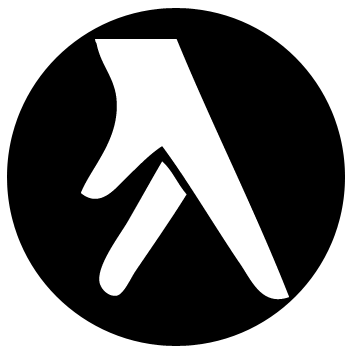 Details

Written by

NJ NEWS Jersey Reporter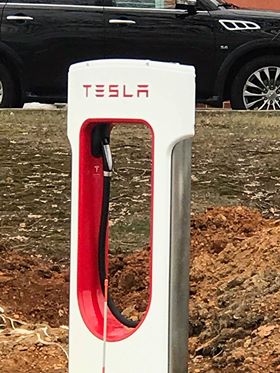 Electric vehicle charging stations at Brunswick Square Mall are 80 percent finished
 East Brunswick, N.J.-- A bank of five Tesla electric vehicle (EV) charging stations being installed along Route 18, directly across from Red Robin and Bar Louie, in the parking lot of Brunswick Square Mall is about 80 percent complete. 
The "target date" for the fast chargers to go live is sometime in early March, said Ron Lichtenberger, general manager of the mall, which is owned and managed by Washington Prime Group.
Lichtenberger said Washington Prime was "taking advantage of alternate uses" to benefit both the "large (mall) property" and local community.
"Tesla does very well with car sales for this demographic area, so there's been a need for it," Lichtenberger said, citing the broad "market" for EV's in New Jersey, and "other locations throughout the country" where Washington Prime also leases to Tesla.  
The EV's going in are the same as the four at Edison's Menlo Park Mall (owned by Simon Property Group), behind Romano's Macaroni Grill, he added.   
Completion of the outside work depends on winter weather conditions -- snow and freezing temperatures slow it down.
Asked how much revenue would be generated from the lease with Tesla, Lichtenberger declined to comment: "We don't (offer) specifics like that."
Reported Story 
Dave S.
Details

Written by

NJ NEWS Jersey Reporter
WEST ORANGE, NJ - John Mitrano is the President and Founder of Techdesigno, a digital design firm, where he teaches business owners how to build and edit their own websites, integrate time-saving technologies and enhance their online presence. Mitrano is an Adjunct Professor at Essex County College and teaches courses in the Computer Sciences & Humanity Arts Departments.  Professor Mitrano has been teaching college courses in web design for over 10 years. He stresses to his students that "Art is all around us, including on the Internet through web sites," states Mitrano. "Recognizing the part that aesthetics plays in the every day, makes for a richer experience." He believes that online is where science and the humanity arts crisscross and are intertwined. Aesthetics and beauty is just as important to keep in mind as functionality and user-interactivity when designing websites."
With a broad background in computer graphics and digital marketing, Professor Mitrano saw an opportunity to help small businesses build their online presence. A local business can now even sell services and products worldwide where previously there would not be such a possibility.
Techdesigno has over 25 years experience promoting businesses both locally or worldwide. Techdesigno's Digital Design Studio is  located at 59 Main Street in West Orange, New Jersey where the focus is on digital online marketing, visual communications, web design, SEO and social media marketing.
Search Engine Optimization (SEO) is one of the most requested services provided by Techdesigno. For  a business to be positioned at the top of a search list, like Google, Mitrano and his team assures that positioning! How is this accomplished? By first analyzing something known as the SERP (Search Engine Results Page) and by conducting SERP analysis. SERP Analysis is the process of analyzing the top web pages that rank for a specific keyword or topic and to examine your company's rich snippets. A snippet refers to the description of a Google search listing. It does not include the title or the URL. 
The experienced Techdesigno team of SEO specialists understand and utilize various techniques like "natural', "organic" and "algorithmic" methods, and use keywords, key phrases, and word expressions. This increases your website's ranking on the results pages of popular search engines (Google, Bing, Yahoo, MSN, AOL Search, and Ask.com). Mitrano and his team can provide SEO training instruction and other related services to their clients. "There are literally hundreds of techniques one can do to promote the ranking and visibility of your site," states Mitrano. 
Meeting with the www.njnewsjersey.com reporter, Professor Mitrano explained how the most important aspect of having a professionally designed website that consistently functions and performs properly for one's business is its visibility! More visibility, more visitor views and more potential business. Techdesigno has a comprehensive checklist, including an "XML & HTML Site Map", which is reviewed with each client in order to create a flowchart and plan outline improve the Google search ranking and increase the traffic flow to your company's website.
Mitrano and the Techdesigno team will assist businesses and will do what's necessary to boost their business' rankings in Google Search and the SERP. Mitrano stresses the importance of social media and that having third party review sites with high-quality reviews by clients and customers is the core of digital online marketing. He mentioned YELP.com as a site that monitors its business reviews very carefully to avoid fake reviewing practices. Marketing experts agree that high quality and authentic reviews help to ensure a business' success. Part of Techdesigno's social media services assists your business' connection and communication with customers and enhance your business' online presence and longevity.
When the Techdesigno team meets with clients, concerns and goals are discussed and methodically assessed to accomplish the goals of one's digital marketing plan.   It was evident in meeting with Professor John Mitrano that his knowledge, creativity and vast experience shows by the joy he puts forth in assisting clients in successfully marketing their businesses online. His commitment to empowering his clients, educating them and providing the tools to understand how to update and use their own websites is done in a very comprehensive way.
Techdesigno is just an email or phone call away! Check out Techdesigno's website to see how they can help your organization or business succeed online. Mitrano offers a free analysis for any website owner looking for a SERP analysis. This analysis report will determine how well your business doing across the web. Contact him at 973-736-7973 or email at https://techdesigno.com/contact-us.html.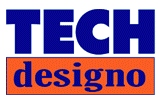 Techdesigno Digital Design Studio
59 Main Street, Suite 337
West Orange, NJ 07052 USA
Website: www.techdesigno.com 
Phone: 973-736-7973
Reported Story By David-Douglas Brown
Written By Leah Brown Klein