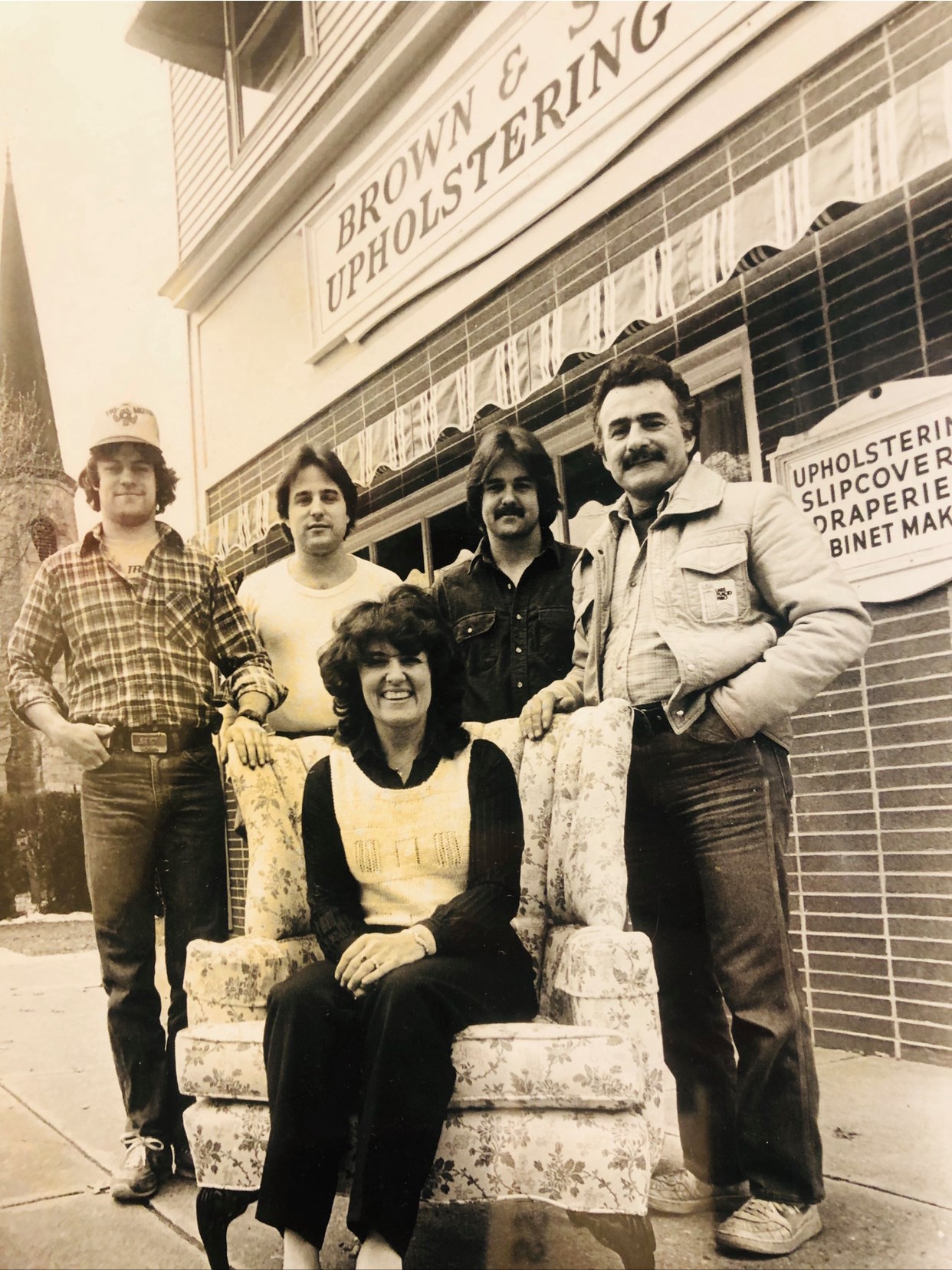 PENNINGTON, NJ--Eventually Mr. and Mrs. Brown started their own upholstery business for furniture as well as for automobiles and boats. The business, located today at 1613 Reed Road in Pennington, has expanded in quite a few ways but the original Browns Upholstery Shop/Company still thrives!
The upholstery shop continues to custom upholster cars and boats, but in addition the shop does window treatments such as shutters, drapes and blinds, canning and restoration of antique furniture and even custom upholstering for weight lifting equipment in local and college gyms! Mrs. Brown enjoys when new and returning clients come by the shop to look at and choose from a huge selection of fabrics and materials. Mrs. Brown is most grateful to her three sons who have learned the family business and successfully carry it on as part of their family tradition.
TWO……Browns Carpet AND Upholstery Cleaning is the second part of this family's story, which makes sense! In conjunction with Browns Upholstery Shop new and re-upholstery services, Browns Carpet and Upholstery Cleaning will give any upholstered furniture a new makeover by their team of expert craftsmen. Browns Carpet and Upholstery Cleaning has significantly expanded their services to include a comprehensive list of services for your home and or business!
Carpet Repairing and Stretching
Power Washing and Gutter Cleaning
Carpet and Upholstery Cleaning
Furniture Restoration
Area Rug Cleaning
Water Damage Restoration
Drapery Cleaning
Commercial and Residential House Cleaning
WHY CHOOSE BROWNS?
Experience!
Eco-friendly cleaning solutions!
Dedication and Commitment to their work AND to their customers!
Integrity!
Careful and efficient evaluation of each and every project no matter how small!
Highest regard for our clients in building long-term customer relationships
Contact Browns Carpet and Upholstery Cleaning at
or call 609-954-5190
Or email This email address is being protected from spambots. You need JavaScript enabled to view it.
Or stop by 1619 Reed Road, Pennington, NJ 08534