Top Stories
Details

Written by

NJ NEWS Jersey Reporter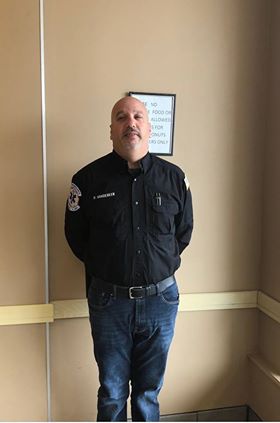 SOUTH RIVER, N.J.-- Imagine this scenario: A life-threatening emergency strikes…and…You Are Prepared!
You are CPR Certified, You know First Aid, and You can assist anyone from a child, to a wheelchair bound adult.
This is how Henry (Hank) van de Beek has felt and acted for 30 years. This EMT and EMS professional rides in ambulances, responds to emergencies, and now teaches others how to save a life.
His company Saving a Life Teaching, LLC (www.SavingaLifeTeachingLLC.com) provides hands-on training and certifications in many critical courses from Basic First Aid, to CPR, Bloodborne Pathogens, Emergency Medical Response, Wilderness First Aid, and even Child Safety for Babysitters.
As a single father raising 3 children, he has performed CPR on his own child.  Again, imagine the scenario: your child (or someone else's) is in medical distress…and You Are Prepared!
Hank van de Beek travels throughout Middlesex, Union, and Monmouth counties providing lifesaving certification courses to medical personnel and the general public at hospitals, camps, schools, restaurants, rehabs, and more. Literally anywhere.
At the helm of Saving a Life Teaching, LLC, Hank expertly teaches students of all ages and offers more than a dozen Certification Programs. Whether you need first time training, renewal certification, or advanced courses, Hank tailors the education to classes large and small. He is mobile and provides training at his facility, or yours.
When medical emergencies happen, knowing bleeding control, medical oxygen procedures, and CPR can make the difference between life and death. The principles and techniques Hank teaches apply to individuals in distress as well as mass casualties. We all need to be prepared.
You can now be Trained and CERTIFIED in the same lifesaving procedures that the professionals are: Doctors Offices, Fire Stations, Municipalities, EMT, Community Centers and we are open to the public!!!
Reach out to Hank van de Beek at 732-684-3808. He's been reaching out and saving others for years. Not all superheroes wear capes!!!
By Sharri Schneider 
News Reporter
Written by
Michelle McCann
Edited by 
NJ news jersey
Details

Written by

NJ NEWS Jersey Reporter
HOWELL, N.J. -- Kyle Rizzo, the owner of Coastal Lawn and Landscape & Snow and Ice Management Solutions, expresses the focus of his business lies in providing his clients with quality service and moral grounding while maintaining customer relations. Mr. Rizzo started his business "down the shore" in 2012, after an impressive career working as a foreman for a large excavating company. Kyle chose at one point to start his own business which began with his initial purchase of one pickup truck and one lawn mower! His previous work as a foreman allowed him to work alongside with large companies such as Toll Brothers, k .Hovnanian, Ryan homes on various projects that trained him in areas such as excavation, designing and building retaining walls, installing pavers and hardscaping projects. Mr. Rizzo participated in the Garden State Parkway road widening project as well as some other large projects such as the planting and seeding at Edison's Reclamation Center. Another large project at the early stages of Mr. Rizzo's business was to create a 3000 square foot residential patio just in time for his client's son's wedding.
At this point, Kyle's business is now composed of multiple meticulously maintained new trucks as well as new state of the art equipment. Mr. Rizzo's business is fully insured and licensed with such certifications as New Jersey Home Improvement Contractors License, New Jersey Commercial Pesticide Applicator License, and membership in the Accredited Snow Contractors Association.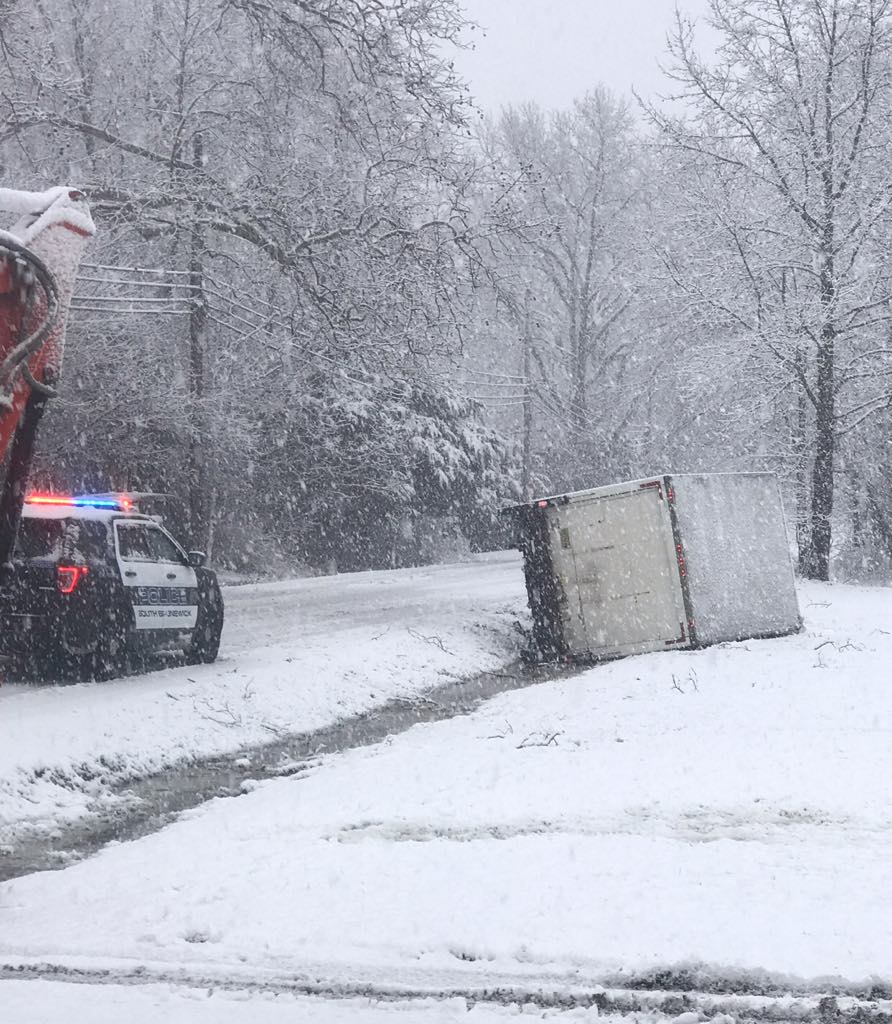 DON'T BE CAUGHT OFF GUARD!!! CALL US TODAY!!! 732-840-3186
Coastal Lawn and Landscape & Snow and Ice Management Solutions has contracts with senior citizen retirement communities, large apartment complexes to small bank properties as well as household named business such as Target in locations that cover Monmouth, Ocean and Middlesex counties and further. Mr. Rizzo stresses in his interview with the www.njnewsjersey.com reporter that his company provides "above than just normal" services which means "doing a little extra than most even if it costs me"
Some but not all of Mr. Rizzo's services include brick pavers, driveways, patios and full maintenance of residential and commercial properties, property management, irrigation management and full contracting jobs which may include pool installations, outdoor kitchens, pergolas, and essentially whatever the customer wants. "We work with our customers and we are their 'eyes', giving our clients our honest opinion."
Mr. Rizzo's contracts with clients to include fertilizing, irrigation, maintenance and hard- scaping whether commercial or residential. When it comes to lawn servicing, Mr. Rizzo's employees attend to clients on a weekly schedule, whether the grass needs cutting or not, caring for the whole property takes place as there is always something to be done in your yard! Those who work for Mr. Rizzo are always respectful and professionally dressed and trained to properly care for your yard.
Coastal Lawn and Landscapes employees have adapted the slogan for his business "The Coastal Way"! Coastal Lawn and Landscape LLC is located at 340 Ramtown Greenville Road in Howell, NJ 07731. Give a call 732-840-3186 and speak to a team member regarding your vision for a project and or maintenance of your residential and or commercial property. No job is too small or too challenging and will be met with meticulous professionalism.
PLEASE LIKE US ON FACEBOOK
Reported Story
By  Sharri Schneider
Written by Leah-Brown Klein
Edited by NJ NEWS JERSEY
Details

Written by

NJ NEWS Jersey Reporter
 Hearing The Truth, Clear As A Bell
WESTFIELD, N.J.--Making a world of difference is what Erich Golden at Westfield Hearing Aid Center has been doing since 1994. Erich Golden, H.I.S. (Hearing Instrument Specialist) treats every individual with respect and decency, and without any surgery or pain. Westfield Hearing Aid Center uses state-of-the-art technology to accurately diagnose hearing loss and determine the best hearing solution for you.
Do you hear what I hear? While that may bring some fond memories of holiday songs and gatherings, sometimes you just don't hear what others hear.
What you've missed might not bother you, but just how important was it? Sometimes, what you didn't hear would have made a world of difference.
Hearing Voices ?
The joy of conversation with others is unparalleled. Hearing your grandchild's hopes and dreams for the future. Clearly understanding your spouse's point of view. Responding appropriately to questions. Being aware of emergency vehicles approaching as you are driving. Comprehending a healthcare provider's instructions and feedback. Hearing voices could literally save your life! Or save the life of someone you love.
Eliminating the Sounds of Silence
Years ago people placed horns up to their ears to hear. Now, hearing products are tiny, and in some cases not visible at all. Erich Golden knows how to eliminate silence, turn up the volume, and provide clarity to the degree that makes you comfortable in changing noise situations. Streaming sound directly from your smartphone, TV, and music device is now available with the option of having a discreet remote control.
Hearing Lifestyles
Different lifestyles require different hearing products. Being in loud working environments…Playing in a band…Attending a concert. Some hearing products let just the right amount of volume through without changing the sound quality. Other hearing products focus on restoring the hearing function to achieve a natural sound experience. Meeting colleagues for lunch. Taking an important business call. Being in the loop of what's going on around you.
When You Hear Better, You Feel Better
Erich Golden has seen remarkable differences in his clients' health when they can hear clearly. "I am able to restore a person back to the family, friends, and activities they love," he sincerely remarks. With advanced noise suppression technology, it is easier to hear speech distinctly even in very noisy environments. Listening effort is reduced. You hear your own voice again. Clients have cried out of sheer happiness after they've been able to hear once more.
Professional. Respected. Reliable.
Erich keeps pace with technology to offer highly customized solutions, fittings, and service to keep your hearing products in tip top shape. House calls are available. Wheelchair accessible. Since 1994, at Westfield Hearing Aid Center our service is your solution.
Contact them 908-233-0939 or visit their office at WESTFIELD HEARING AID CENTER: 940 South Avenue West, Westfield NJ 07090
www.westfieldhearingaidcenter.com
ERICH H. GOLDEN 
LICENSED HEARING AID DISPENSER NJ LIC. # 727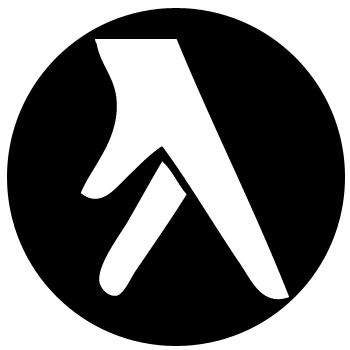 REPORTED STORY BY 
David-Douglas Brown
Written By
Michele McCann
Details

Written by

NJ NEWS Jersey Reporter
Five Plainfield men and one Plainfield woman were among group of more than a dozen who chased victim as he ran down Grove Street into North Plainfield before being killed
NORTH PLAINFIELD, N.J.-- Five men and one woman -- all Plainfield residents -- but only two Green Card Holders among the six, were recently indicted for the brutal murder of a young man that took place last summer in the borough.
All six remain in the Somerset County Jail on pre-trial detention, for allegedly killing (and/or in connection with related crimes) Nelson Noe Garcia-Lopez, 24, who resided in North Plainfield.
While NJ News Jersey has learned that only two of the alleged murderers held Green Cards, the immigration status of the other four, including one woman, is "Department of Homeland Security Immigration Detainer – Notice of Action."
Of the two men who hold Green Cards, one obtained his this year, and the other in 2013. Those two are, Oscar Ivan Baquendo-Martinez, 23, and Patricio M. Piruch-Nekta, 25. The other three men and the woman, apparently illegal aliens, are: Cesar A. Carcamo-Ortega, 25, Nelson S. Aguilar-Lopez, 20, Alder E. Juarez, 22, and Gicsy B. Galindo-Acosta, 22.
Somerset County Prosecutor Michael H. Robertson, Chief of County Detectives John W. Fodor, and North Plainfield Chief of Police William Parenti, stated that on November 13, 2018, a Somerset County Grand Jury returned an indictment in relation to the homicide of the victim, according to a November 16 news release.
Robertson stated that on August 16, 2018, police received a 9-1-1 call just after 2 a.m. regarding a stabbing in the area of Grove Street in North Plainfield, NJ, near the Plainfield border.
"Initial responding North Plainfield police officers found the victim suffering from stab wounds. He was transported to an area hospital where he was pronounced dead," reads the release.
"Detectives from the Somerset County Prosecutor's Office Major Crimes and Crime Scene Units, the North Plainfield Police Department, and medical investigators from the New Jersey Northern Regional Medical Examiner's Office responded to conduct the investigation. The post-mortem examination revealed that Garcia-Lopez had been stabbed multiple times throughout his body and the manner of death was deemed a homicide."
Robertson noted that detectives with the Somerset County Prosecutor's Office, and the North Plainfield Police Department were assisted by members of the Plainfield Police Department as well. 
Authorities determined that the victim, "while walking alone on West Front Street, passed a group of approximately fifteen individuals (when) several eventually began to (him) on foot as he ran down Grove Street into North Plainfield." 
By Aug 29, two of the six allegedly connected with the killing of Garcia-Lopez, both listed as living on West Front Street in Plainfield -- Aguilar-Lopez and Galindo-Acosta (the female) -- were captured then arrested by the Orange County Sheriff's Office in Texas (along with the FBI). They were trying to make it to Mexico before being apprehended, and the arrest took place near the Louisiana border, stated officials.  
That brought the total number of arrests to five, as Aguilar-Lopez was charged with murder and possession of a weapon for an unlawful purpose, and Galindo-Acosta was charged with hindering apprehension in the investigation of the slaying. Aguilar-Lopez and Galindo-Acosta were extradited to New Jersey.
On Aug. 24 another man, also among the homicide suspects, Piruch-Nekta, a Green Card Holder since 2013, according to his immigration status, obtained by NJ News Jersey, reportedly turned himself over to the North Plainfield police department.
The Somerset County Prosecutor's Office was assisted by Homeland Security Investigations (HSI) Newark, under the direction of the Special Agent in Charge, Brian Michael, in identifying and locating Aquilar-Lopez and Galindo-Acosta.
According to Garcia-Lopez's autopsy, he had been stabbed multiple times, added officials. However, no motive has been released due to preserving the integrity of the investigation, which is ongoing.
Officials concluded that as a result of conducting numerous interviews and reviewing surveillance videos from the area, the five Plainfield men were identified as being a part of the group that chased down, assaulted, and killed the 24-year-old man.
Officials reminded the public that they are required by court rules to state that all "charges are merely an accusation and that the defendants are presumed innocent until proven guilty," added the release.
Prosecutor Robertson, Chief Fodor and Chief Parenti request anyone with information to contact the Somerset County Prosecutors Office Unit at (908) 231-7100 or the North Plainfield Police Department at (908) 769-2937 or via the STOPit app. The STOPit app allows citizens to provide anonymous reports including videos and photos. STOPit can be downloaded to your smart phone for free at the Google Play Store or Apple App Store, access code: SOMERSETNJ. Information can also be provided through the Somerset County Crime Stoppers' Tip Line at 1-888-577-TIPS (8477) or online at www.888577tips.org or at www.scpo.net and click on either "Crime Stoppers" or "TIPS HOTLINE". All anonymous Crime Stopper tips will be kept confidential.