Top Stories
Details

Written by

NJ NEWS Jersey Reporter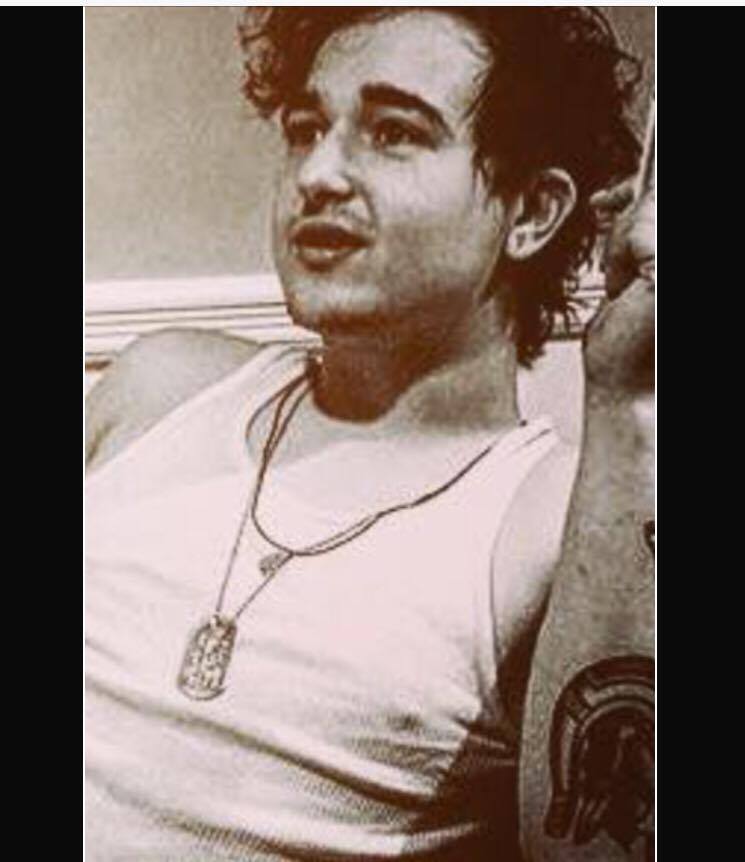 Jimmy Fasulo is taking the New Jersey music scene by storm...
"You feel in your stomach when you want to do something-that's your soul telling you to do it."
            He is young, innovative, and focused. He wants to promote change and inspiration among the local music community and inspire musicians to follow their dreams, just as he has.
            Fasulo's love of the arts all started at a young age of eight, when he really got involved in music. He was introduced to theater, and clung to the idea of going in front of audiences and being someone else. His theater talents then evolved into songwriting and eventually by fifteen, Fasulo was out booking shows for local venues. "I saw it as an opportunity to develop the character I am," Fasulo said.
            When Fasulo saw an opportunity to make a difference in the New Jersey music scene, he took it and ran. He became involved with numerous bands like Ernston and Chasing Down Sunsets. He also became heavily involved in his local performing arts and jazz club and decided that in order to solely focus on music, he needed to drop out of school. "I had a 3.8, I'm a smart dude. But I think it's my downfall sometimes with my decision making process. I saw me investing time in something I care about more important than investing in college," he said. After running the idea by his parents, they supported his endeavors and he was off making a difference in the music community.
            Fasulo is ecstatic about today's music scene. Some of his biggest inspirations for his personal projects are Patrick Stump of Fall Out Boy, Brendon Urie of Panic! At the Disco, and Fasulo's biggest inspiration currently, is Chance the Rapper. "We need artists who take on the title of artist," Fasulo said, "people who are frustrated are now branching out." Fasulo admires not only Chance the Rapper's rise to fame, but also his involvement in his community in Chicago and his civic duties.
            Fasulo has channeled his inspiration's beliefs and practices into his local community and wants to give back and make a difference in young musician's lives. Currently, he is working on a pop-jazz-opera all centered on his recovery from alcohol- right around his one year mark of sobriety. But, he wants to give back to the surrounding community. "I want to be able to make something to give people the opportunities I wish I had when I was figuring out how to be an individual artist," Fasulo said.
            That's why he is hoping that in the coming years, he can see his plans put into actions. He is brainstorming an idea for a library-coffee lounge that will host various programs for aspiring artists, such as open mic nights, poetry readings, and jazz shows. "Basically a place that will inspire and then nurture afterwards," he said.
            Of course, not everyone is as successful in the music industry as Fasulo has been. "I have this great opportunity to do something great and bring people together" he said, "it's when playing make believe goes right." But for all aspiring musicians, Fasulo wholeheartedly believes in the 'just do it' attitude. No matter the struggles or obstacles, it will be worth it- he said, "that thing you feel in your stomach when you want to do something- that's your soul telling you to do it."
 More exciting stories at www.NJnewjersey.com
PLEASE LIKE us on Facebook www.facebook.com/theyellowpagesonline 
Reporter from NJnewjersey.com Maddie
Details

Written by

NJ NEWS Jersey Reporter
A local New Jersey dental practice is reinventing our regular checkups.  At Premier Dental Spa in Tinton Falls, NJ, Dentist/owner Todd Losapio and co-owner Bob Vezza want to create an experience rather than just another visit to the dentist. With the latest technology, Premier Dental Spa is changing the way we feel about the dentist. With new products like Spectra Cavity Detection, which can detect cavities sooner with less invasive measures, and Panoramic X-rays, which according to their www.dentalofficetintonfalls.com provides complete coverage of all facial bones and teeth with a low patient radiation dose, the dreadful dental visits will be a thing of the past.
During your visit Sharon, Sarah and Carolyn will be there to give you a delightful experience with conscientious and productive care. Premier Dental Spa is a great place for a quality visit. Premier Dental Spa is a very relaxed and comfortable atmosphere that creates an environment that a patient not only does not mind going to for a dental appointment but actually likes the experience." Said Dr. Losapio.
Their goal is to have 3-5 practices over the next ten years, and to make the dentist as enjoyable as possible. In the near future, Premier Dental Spa hopes to offer massages to customers along with their dental treatments. They also hope to include Botox and Juvederm to really embody the term "Dental Spa". They also have other services including teeth straightening and whitening, tooth colored fillings, porcelain veneer/lumineers and more!
Not only will visits be more enjoyable, they are also affordable! With options for single, dual, and family plans, everyone is covered at a reasonable price! For more information, visit their website or give them a call at 732-842-6300
LIKE NJ NEW JERSEY http://www.facebook.com/theyellowpagesonline/
for more exciting stories go to www.NJnewjersey.com
Details

Written by

NJ NEWS Jersey Reporter
Yes, it's true: snow on the ridge! I really enjoyed my latest hike up there which included a fair amount of frozen precipitation, especially higher up where Sunfish Pond, the 44-acre glacial lake at 1,250', was a lovely sea of snow. I saw four Bald Eagles and there was certainly a lot of evidence of animal activity. Yes, I did hear the wolves this time, alas. The wind was blowing parallel to the ridge instead of towards it and, the preserve being two miles south of the ridge, I'm guessing that made all the difference. Ascending the Appalachian Trail was no problem at all but the descent via the Red Dot Trail was very hazardous--there was usually no more than an inch of ice and snow over the thousands of fractured rocks one has to negotiate between the summit of Mt. Tammany and Route 80--so I exercised far more caution than usual during the last hour or so of the hike. A real "slo-go." The day was chilly but, for the most part, sunny, with mist bands obscuring much of the valley below the southside of the ridge. I met two interesting people on the trails yesterday: Brandon, a resident of Belvidere, which is about 10 miles south of the Delaware Water Gap/Kittatinny Ridge on the Jersey side of the Delaware River; and a woman from Philadelphia who had come to the ridge to train for a 100-mile ultramarathon in Virginia later this year. I hope to return to the ridge! , Yes of course, I'll be hoping for more  snow!   go to www.NJnewjersey.com for more exciting stories! Please...  LIKE US on FACEBOOK
Details

Written by

NJ NEWS Jersey Reporter
Would you like to POLE???
Linda Mannheim, long time resident of Princeton Junction, is a classically trained dancer and Nationally certified Pilates Instructor. One of her colleagues egged her into trying out the new pole she had placed in the center of her family room. After the initial lessons (filled with laughter, multiple bruising  and mishaps),  Linda found her new passion.  The physical challenge and artistic demands of pole combined all of her passions.
 Pole dance incorporates many different disciplines, which may include some and or all of the following:
Yoga, gymnastics, Pilates, dance, weight training.
Though anyone, even someone without any of these backgrounds, should certainly try it!
There are a variety of aerial arts offered… aerial yoga, lyra, silks and classes that are designed to help condition the body to perform these modalities. What astonished Ms. Mannheim is the sheer amount of physical and mental strength it takes to master the pole as well as how complicated it can be. Over the last few years, Ms. Mannheim has engaged in taking her training extremely seriously, despite her rigorous work schedule as a dancer and Pilates teacher, installing a pole in her home and going to classes at Body and Pole in NYC.  Ms. Mannheim has also competed in her age group, Master's,  at several pole competitions in Virginia, NYC and Connecticut, her performances being recognized for incorporating  her knowledge of dance and choreography into her routines.
Some important things to remember if you would like to try it out…..
Find a studio with properly trained certified instructors and safe environment
Look for a studio that has a multitude of classes to determine what you hope to get out of your class ( technique, conditioning and or flexibility, your inner goddess )
Be aware of your body limits and possibility of injuries.
Practice practice practice . Like any sport, the only way to become confident and competent is training and repetition .
Here are some suggestions for studios in the NJ and NYC area where you can take a class and see if this is the work out you have always been looking for:
Just GOOGLE...
 Pole to Pole Fitness in Woodbridge,NJ
Body, Soul & Pole in Hoboken, NJ
Foxy Fitness, which has locations in both NJ & NY
Jo-Ann's Dance Studio/The Performing Arts Center in South Plainfield, NJ
Shore Pole Dance & Fitness in Long Branch, NJ