Top Stories
Details

Written by

NJ NEWS Jersey Reporter
Would you like to POLE???
Linda Mannheim, long time resident of Princeton Junction, is a classically trained dancer and Nationally certified Pilates Instructor. One of her colleagues egged her into trying out the new pole she had placed in the center of her family room. After the initial lessons (filled with laughter, multiple bruising  and mishaps),  Linda found her new passion.  The physical challenge and artistic demands of pole combined all of her passions.
 Pole dance incorporates many different disciplines, which may include some and or all of the following:
Yoga, gymnastics, Pilates, dance, weight training.
Though anyone, even someone without any of these backgrounds, should certainly try it!
There are a variety of aerial arts offered… aerial yoga, lyra, silks and classes that are designed to help condition the body to perform these modalities. What astonished Ms. Mannheim is the sheer amount of physical and mental strength it takes to master the pole as well as how complicated it can be. Over the last few years, Ms. Mannheim has engaged in taking her training extremely seriously, despite her rigorous work schedule as a dancer and Pilates teacher, installing a pole in her home and going to classes at Body and Pole in NYC.  Ms. Mannheim has also competed in her age group, Master's,  at several pole competitions in Virginia, NYC and Connecticut, her performances being recognized for incorporating  her knowledge of dance and choreography into her routines.
Some important things to remember if you would like to try it out…..
Find a studio with properly trained certified instructors and safe environment
Look for a studio that has a multitude of classes to determine what you hope to get out of your class ( technique, conditioning and or flexibility, your inner goddess )
Be aware of your body limits and possibility of injuries.
Practice practice practice . Like any sport, the only way to become confident and competent is training and repetition .
Here are some suggestions for studios in the NJ and NYC area where you can take a class and see if this is the work out you have always been looking for:
Just GOOGLE...
 Pole to Pole Fitness in Woodbridge,NJ
Body, Soul & Pole in Hoboken, NJ
Foxy Fitness, which has locations in both NJ & NY
Jo-Ann's Dance Studio/The Performing Arts Center in South Plainfield, NJ
Shore Pole Dance & Fitness in Long Branch, NJ
Details

Written by

NJ NEWS Jersey Reporter
Since 1993 Tindall & Ranson has been providing the Greater Mercer County Area with expert service in Plumbing Heating & Cooling! Located in Central Jersey, they are dedicated to offering their customers expert, prompt, and courteous service to areas including Princeton, Princeton Junction, West Windsor, East Windsor, Robbinsville, Plainsboro, Pennington, Hopewell, Cranbury, Lawrenceville and Monroe. They offer a variety of different products from different manufacturers to ensure that every customer gets the right fit for their home. Their website gives a run-down of what services they provide so you can stay informed the whole way. With a staff of 30 employees including 16 technicians this company is largely based on teamwork and tradition. Tindall & Ranson is a family of their own, helping families like yours! The owner and president of Tindall & Ranson, Kevin Tindall was named contractor of the Year in Contractor Magazine! If you check out their website you can get a $25 coupon and a FREE estimate from their contract department. Tindall & Ranson also has a blog with tips to help the average homeowner, information and a bunch of things relating to houses. Have any questions? Visit their website or give them a call at 6099243434 Tindall & Ranson Trust since 1993.
Details

Written by

NJ NEWS Jersey Reporter
 In 1956 the cost of a gallon of gas was 22 cents and the average monthly rent was 88 dollars, since then a lot has changed and throughout the time Valiant Home Remodelers has continued to provide top product and services to their customers. Valiant Home Remodelers is a third-generation family business that has continued to serve New Jersey Homeowners since the year of 1956. They have held a reputation for installing quality products at a reasonable price to improve the value and comfort of each home. They can help determine what is best for you! They offer many styles, colors and grades of each product line to suit any home budget. They are always glad to assist and advise, always make sure to never cut corners, they do their work the right way, safely and legally. They are known as the best Home Remodeling Company in Central  New Jersey! Valiant Home Remodelers work on entry storm and sliding patio doors, windows, awnings and canopies, porch, patio and deck enclosures, sunrooms and additions, vinyl and aluminum siding, roofing , gutters, shutters, carpentry, and also interior renovations. They offer services in many New Jersey areas including... Avenel, East Brunswick, Edison, South Brunswick, North Brunswick. Monroe, Fords, Port Reading, Somerset, South Plainfield, Iselin, Jamesburg, Linden Metuchen, Milltown, Rahway, South Amboy, Woodbridge, New Brunswick, Old Bridge, Perth Amboy, Piscataway, Sayreville, Carteret and many more towns! Just call us for a FREE Estimate at 732-541-7966 SENIOR DISCOUNTS www.valianthome.com
Details

Written by

NJ NEWS Jersey Reporter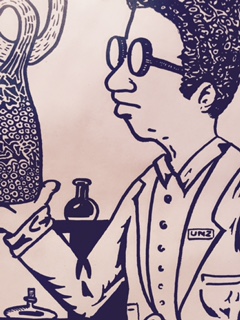 ZELDA'S PICKS FOR TOP PLUMBING COMPANIES NJ
We are excited to announce 2018 (no specific order)
We will be bringing to you different categories to choose from as often as possible.
Please support these Local Businesses!  
1. SERVING NORTH JERSEY
AAA-ABLE Plumbing, Heating & Sewer Cleaning
1-866-758-6200
2. SERVING CENTRAL JERSEY...MONROE/ EAST BRUNSWICK AREAS
Anytime Plumbing 
732-390-9955
609-924-3114
3. SERVING CENTRAL and NORTH JERSEY
EDDIE O'S  Plumbing and Heating
Sewer and Drain Cleaning
732-826-4073
www.eddieosplumbingandheating.com 
4. SERVING  NORTH, CENTRAL and SOUTH Jersey
RICH's Plumbing Heating and Air Conditioning
1-866-337-3472
5. SERVING CENTRAL and SOUTH JERSEY
A-General Sewer and Plumbing Service
732-349-5544
6. SERVING NORTH JERSEY
CHAPMAN Brothers Plumbing Heating and Cooling
908-276-1320
7.  SERVING CENTRAL JERSEY
Tindall and Ranson  
Plumbing Heating and Air Conditioning
609-924-3434
8. SERVING CENTRAL JERSEY
Garon T. Plumbing
732-920-5721
9. SERVING CENTRAL JERSEY ( Princeton Area )
Richard E. Yard
Plumbing and Heating
609-397-9019
10.  Serving Princeton Area
GLENN CASE Plumbing Heating and Drain Cleaning
1-609-397-1649
11. Serving NORTH JERSEY (UNION COUNTY)
REEL-STRONG HEATING and COOLING
908-276-0900
12. Serving NORTH JERSEY (UNION and ESSEX)
SK Schulz & Kehoe CO.
908-851-0505
More info at www.theyellowpagesonline.com