Top Stories
Details

Written by

NJ NEWS Jersey Reporter
Since 1993 Tindall & Ranson has been providing the Greater Mercer County Area with expert service in Plumbing Heating & Cooling! Located in Central Jersey, they are dedicated to offering their customers expert, prompt, and courteous service to areas including Princeton, Princeton Junction, West Windsor, East Windsor, Robbinsville, Plainsboro, Pennington, Hopewell, Cranbury, Lawrenceville and Monroe. They offer a variety of different products from different manufacturers to ensure that every customer gets the right fit for their home. Their website gives a run-down of what services they provide so you can stay informed the whole way. With a staff of 30 employees including 16 technicians this company is largely based on teamwork and tradition. Tindall & Ranson is a family of their own, helping families like yours! The owner and president of Tindall & Ranson, Kevin Tindall was named contractor of the Year in Contractor Magazine! If you check out their website you can get a $25 coupon and a FREE estimate from their contract department. Tindall & Ranson also has a blog with tips to help the average homeowner, information and a bunch of things relating to houses. Have any questions? Visit their website or give them a call at 6099243434 Tindall & Ranson Trust since 1993.
Details

Written by

NJ NEWS Jersey Reporter
 In 1956 the cost of a gallon of gas was 22 cents and the average monthly rent was 88 dollars, since then a lot has changed and throughout the time Valiant Home Remodelers has continued to provide top product and services to their customers. Valiant Home Remodelers is a third-generation family business that has continued to serve New Jersey Homeowners since the year of 1956. They have held a reputation for installing quality products at a reasonable price to improve the value and comfort of each home. They can help determine what is best for you! They offer many styles, colors and grades of each product line to suit any home budget. They are always glad to assist and advise, always make sure to never cut corners, they do their work the right way, safely and legally. They are known as the best Home Remodeling Company in Central  New Jersey! Valiant Home Remodelers work on entry storm and sliding patio doors, windows, awnings and canopies, porch, patio and deck enclosures, sunrooms and additions, vinyl and aluminum siding, roofing , gutters, shutters, carpentry, and also interior renovations. They offer services in many New Jersey areas including... Avenel, East Brunswick, Edison, South Brunswick, North Brunswick. Monroe, Fords, Port Reading, Somerset, South Plainfield, Iselin, Jamesburg, Linden Metuchen, Milltown, Rahway, South Amboy, Woodbridge, New Brunswick, Old Bridge, Perth Amboy, Piscataway, Sayreville, Carteret and many more towns! Just call us for a FREE Estimate at 732-541-7966 SENIOR DISCOUNTS www.valianthome.com
Details

Written by

NJ NEWS Jersey Reporter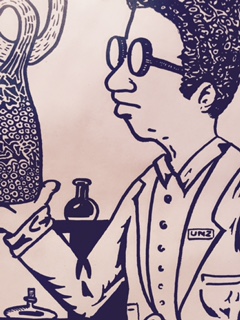 ZELDA'S PICKS FOR TOP PLUMBING COMPANIES NJ
We are excited to announce 2018 (no specific order)
We will be bringing to you different categories to choose from as often as possible.
Please support these Local Businesses!  
1. SERVING NORTH JERSEY
AAA-ABLE Plumbing, Heating & Sewer Cleaning
1-866-758-6200
2. SERVING CENTRAL JERSEY...MONROE/ EAST BRUNSWICK AREAS
Anytime Plumbing 
732-390-9955
609-924-3114
3. SERVING CENTRAL and NORTH JERSEY
EDDIE O'S  Plumbing and Heating
Sewer and Drain Cleaning
732-826-4073
www.eddieosplumbingandheating.com 
4. SERVING  NORTH, CENTRAL and SOUTH Jersey
RICH's Plumbing Heating and Air Conditioning
1-866-337-3472
5. SERVING CENTRAL and SOUTH JERSEY
A-General Sewer and Plumbing Service
732-349-5544
6. SERVING NORTH JERSEY
CHAPMAN Brothers Plumbing Heating and Cooling
908-276-1320
7.  SERVING CENTRAL JERSEY
Tindall and Ranson  
Plumbing Heating and Air Conditioning
609-924-3434
8. SERVING CENTRAL JERSEY
Garon T. Plumbing
732-920-5721
9. SERVING CENTRAL JERSEY ( Princeton Area )
Richard E. Yard
Plumbing and Heating
609-397-9019
10.  Serving Princeton Area
GLENN CASE Plumbing Heating and Drain Cleaning
1-609-397-1649
11. Serving NORTH JERSEY (UNION COUNTY)
REEL-STRONG HEATING and COOLING
908-276-0900
12. Serving NORTH JERSEY (UNION and ESSEX)
SK Schulz & Kehoe CO.
908-851-0505
More info at www.theyellowpagesonline.com
Details

Written by

NJ NEWS Jersey Reporter
" We Are Your Hometown Dealer Turning Customers into Friends Since 1927"       
More businesses would do well to consider adopting the mission statement of Perrine Motors , a family owned business created in 1927 by Fred Perrine. The company stands by, fosters, and focuses on promoting tremendous customer loyalty by creating an atmosphere of friendship, respect and trust. Perrine Motors was established in 1927 as a small dealership on West Railroad Avenue in Jamesburg. Mr. Fred Perrine eventually relocated the business to Buckelew Avenue after WWII at which time his son, Fred H., returning from serving in the US Navy, joined in the operation and expansion of the business. When his father unexpectedly passed away, Fred H. became the Dealer Principal. The business continued to grow successfully. Fast forward to today Fred L. Perrine, the current Dealer Principal, who maintains he always always knew he would become actively involved in the family business. Mr. Perrine, a graduate of Northwood University, relocated the dealership in 1997 to Route 130 in Cranbury, NJ. Today the family run business for over 87 years continues to expand, just completing an impressive renovation, yet their commitment to " Turning customers into friends since 1927 " Is their number one commitment and priority. Be sure to check out Perrine Buick GMC Located at 2730 Route 130 in Cranbury, NJ. Call 609-395-5599 Perrine offers Black Friday Deals, leasing, educator discounts, service coupons and more!!!!