Top Stories
Details

Written by

NJ NEWS Jersey Reporter
New research studies demonstrate that dancing may help people who have Parkinson's Disease
In the following ways:
Builds confidence and improves balance
Builds muscle strength and endurance
Improving ability to walk
And overall movement ability
And quality of life!!!!!
After researchers studied the benefits of Dance for PD classes in patients with idiopathic Parkinson's Disease, it was determined that through exercise, camaraderie and the simple joy
Of movement, dance classes are an effective way to end feelings of depression, isolation and  inactivity that all too often define those living with PD.
( Journal of Neural Transmission and Scientific American )
You can read more about this study and others by accessing the website
The website reaches out to those who have Parkinson's Disease, their families, and care partners by  providing a wealth of information and resources.
The nearest programs in the Mercer, Middlesex, and  Somerset County are listed on the website in addition to Dance for Parkinson's at Capital Health Medical Centers in Hamilton and
Hopewell.
The professional dance instructors at Capital  Health are Linda Mannheim and Debra Keller, highly trained through the Mark Morris Dance Group/Dance for PD Program in Brooklyn, NY. Live music is incorporated in the classes!
For more information, visit the website and or call Capital Health Medical Center at 609-537-7157 and ask for Victoria Pena-Cardinali.
Details

Written by

NJ NEWS Jersey Reporter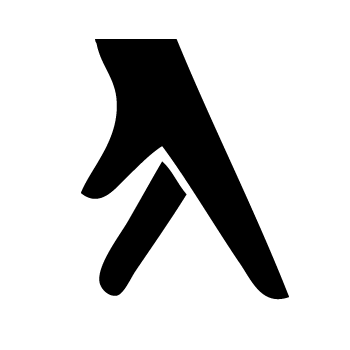 WEST ORANGE, N.J.--An unexplained Plumbing and or Sewer problem occurs can be an extreme situation for some of our customers. AAA-ABLEPLUMBING  will swoop in there and fix the problem at a reasonable rate. Its a nice feeling to get the job done and to be honest with the customer on the amount of time and reasonable rates we charge. We have never had a problem and we are honest with our customers and that's what keeps them our loyal customers for all these years.  Many customers have been with us for these thirty years says Tom and Glenn the Owners/Operators. We know our stuff which is why we can service Residential, Industrial and Commercial. Servicing Northern and Central New Jersey and we specialize in Plumbing, Drain Cleaning, Heating, Excavating, Water Services, and Sewer Lines, I better not forget all this but I would also like to mention... Trench Less Excavation, Toilets, Tubs, Showers, Sinks, Sewers, Drains & Sewers, Storm Drains, Flooded Cellars, Hot Water Heaters Installed, Electric Drain and Sewer Cleaning, Bathroom Plumbing Repairs, Kitchen Sink Repairs, Drains and Sewers, Heating System and Boilers, Heating Repairs, Water lines, Gas Appliances Installed, Sump Pumps and Pits, Broken drain Lines Repaired, French Drains installed, Hydro Sewer Jetting, Lawn Sprinklers. We would like to Celebrate these thirty years in Business and offer you a $20 Dollar Discount on Sewer and Drain Cleaning! 
Please call 8667586200
Details

Written by

NJ NEWS Jersey Reporter
Why not visit The Museum of Jewish Heritage a Living Memorial To The Holocaust! The museum is located on the Hudson River in Battery Park with stunning Views of the Statue of Liberty and Ellis Island. The museum tells about Jewish life before, during and after the Holocaust through personal stories and possessions. The  museum also has special exhibitions that explore the historical events and a deep, evolving heritage. Check the museums website also for public programs that celebrate the richness of Jewish culture and ideas. The museum is part of the KULTURFESTNYC featuring theatre, concerts,films, cabarets, children's programs, tours, lectures, and workshops. www.mjhnyc.org and www.kulturfestnyc.org The museum is near the National September 11th Memorial & Museum as well as the wonderful dining and shopping at Brookfield Place!
Details

Written by

NJ NEWS Jersey Reporter
Sunfish Pond
Sunfish Pond is a 44 Acre glacial lake surrounded by 258 acres of hardwood forest within Worthington State Forest adjacent to Delaware Water Gap National Recreation Area in Warren County. The Appalachian trail runs alongside the western and Northern edges of the lake. My friend did this hike again yesterday with an extra mile to throw in. The Temperature peaked 99 Degrees F and you must be careful with just hiking in such extreme heat. Nice to see Turkeys and Vultures and a Peregrine Falcon, Blue Jays and a White Tailed Deer. Also, keep an eye for Skunks and Snakes specifically the Eastern Ribbon. Bears are known to show up but they would be most likely trying to relax in such extreme heat. Its about 10.5 miles of hiking. Other snakes you may see is the Copperhead, Timber Rattlers as well. Bobcats are know and have been spotted. The first lot holds about 12 cars and the second lot holds as many as 40 cars. Enjoy!