Top Stories
Details

Written by

NJ NEWS Jersey Reporter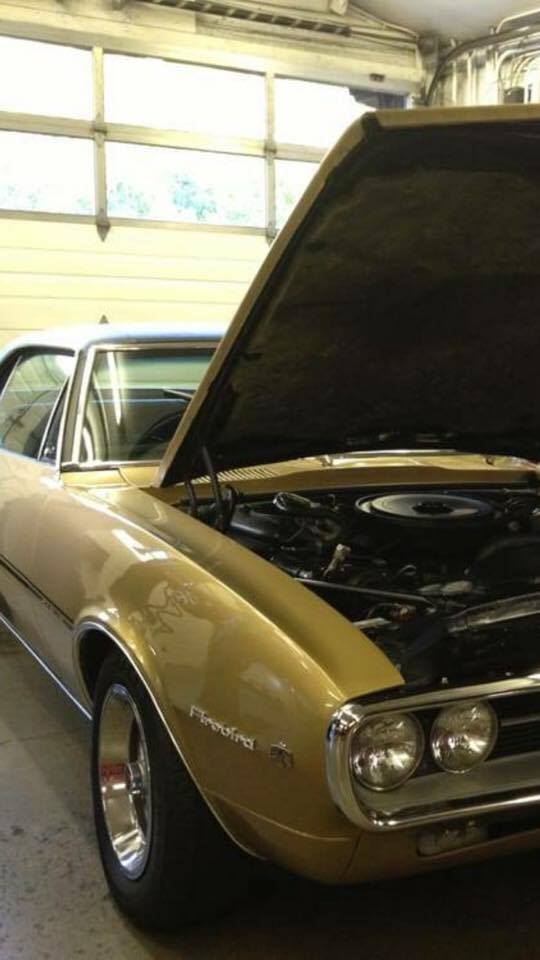 MILLINGTON--Among the many items that NJ people possess, a car is definitely an essential one, and with a car, sometimes comes issues, but not anymore! For auto repairs and vehicle maintenance needs, check out Long Hill Auto Service located at 1905 Long Hill Road in Millington, NJ. Long Hill Auto Service Center opened in 1986 and their highly trained staff specializes in in many different types of services including general services, alignment, brakes, tires, and more... Any type of car problem you have, these guys can most likely fix!
               The experts at Long Hill Auto Service have the knowledge to repair even the most complicated problems on all makes and models of domestic and import vehicles. They guarantee their work and know their customers will be happy with the outcome. Long Hill Auto Service also takes pride in using the latest technology to assess the particular situation and give you more than one option. They strive to provide convenience and satisfaction for their customers.
               As a part of their mission for convenience, they even offer a bunch of tips on their website to avoid having to take the car in to get repaired, or to know when it is time to bring it in. Their website is packed with information about their services and repairs, so you have all the information you need!
Need a repair or a service, contact Long Hill Auto at 908-647-7984 or check out their www.longhillauto.com  and set up an appointment today!  
for interesting stories go to www.NJnewsjersey.com
Details

Written by

NJ NEWS Jersey Reporter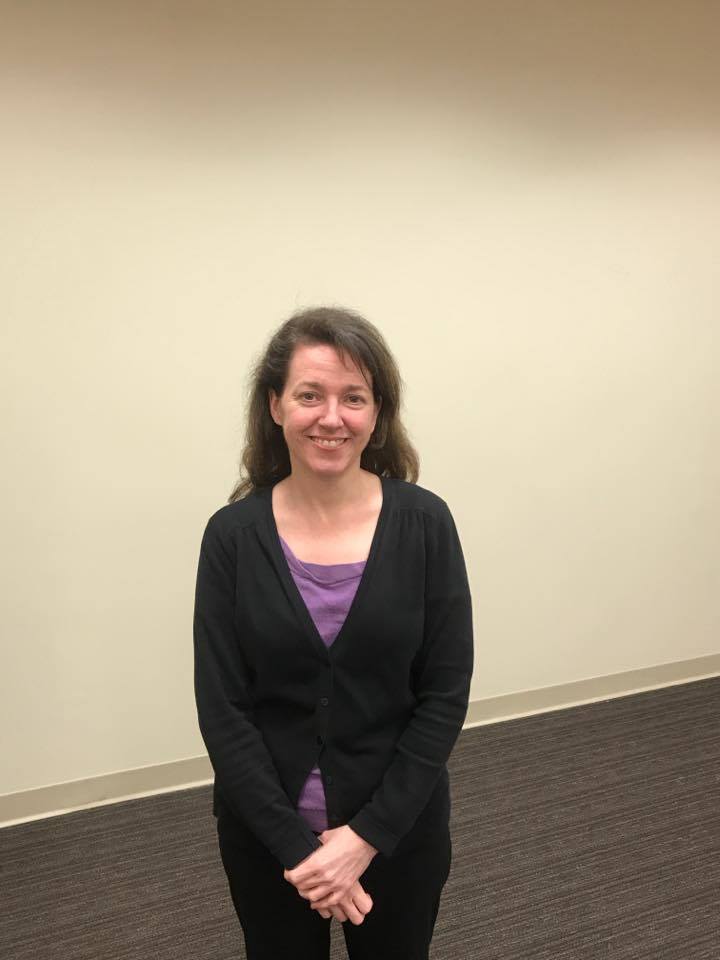 PENNINGTON--Dr. Alexandra Landen, is a  Movement Disorders Specialist and has a strong interest in Parkinson's disease. After completing her residency/ fellowship at Georgetown University Dr. Landen has been an advocate of integrating Dance into the lives of her PD patients. Parkinson's Disease is a disorder of the Central Nervous System that commonly affects movement, often including shaking tremors in the hands and limbs. PD may cause amnesia and dementia and many more troubling symptoms. In an exclusive interview with Dr. Landen www.NJnewjersey.com reporters had the opportunity to view the Dance for Parkinson's Program and spent several hours at the Capital Health Medical Center. Dr. Landen mentioned she has an Aunt living in Germany afflicted with Parkinson's Disease whom just turned eighty years old. Years ago Dr. Landen's Aunt had learned of a program integrating Dance as a therapy for her Parkinson's Disease and called her niece. Through, research, studies and video Dr. Landen observed this interesting phenomena. Dr. Landen decided immediately this would be something to pursue in her community back in America. Dr. Landen is a neurologist and has extensive experience/background in Physical Therapy and Ballroom Dance. Dr. Landen mentioned there are automatic pathways for example walking and talking but dancing and cycling are learned pathways to the brain. Music elevates mood and this concept can help PD patients with the learned pathways therefore improving mobility, mood and health. A patient can go from shaking and freezing to just moving freely. Background studies for example, tango dancing and the steady and strong beats help the patients brain as chemical change occurs. Suggested for at least once a week this program can benefit PD patients immensely.  Dr. Landen mentions her concern for PD patients and trying to communicating that "we are not alone" and we are here to support. Victoria Pena-Cardinalli MSW, LCSW mentions in addition once a month we have a support group meeting and this can be very helpful in relaying the "we are not alone message". The current PD Dance Program's participants Carol Blount, Karen De Flaminis, Susan Ferrio, Marcia Brooks, Ray and Mary Jane Aklonis, Mary Trout feel this way and  would love to have you join them. We have a joy for this program they mentioned after class!
Builds confidence and improves balance

Builds muscle strength and endurance

Improving ability to walk and overall movement ability

Improves quality of life
the website link below reaches out for those with Parkinsons Disease their families and care partners by providing a wealth of information and resources
https://danceforparkinsons.org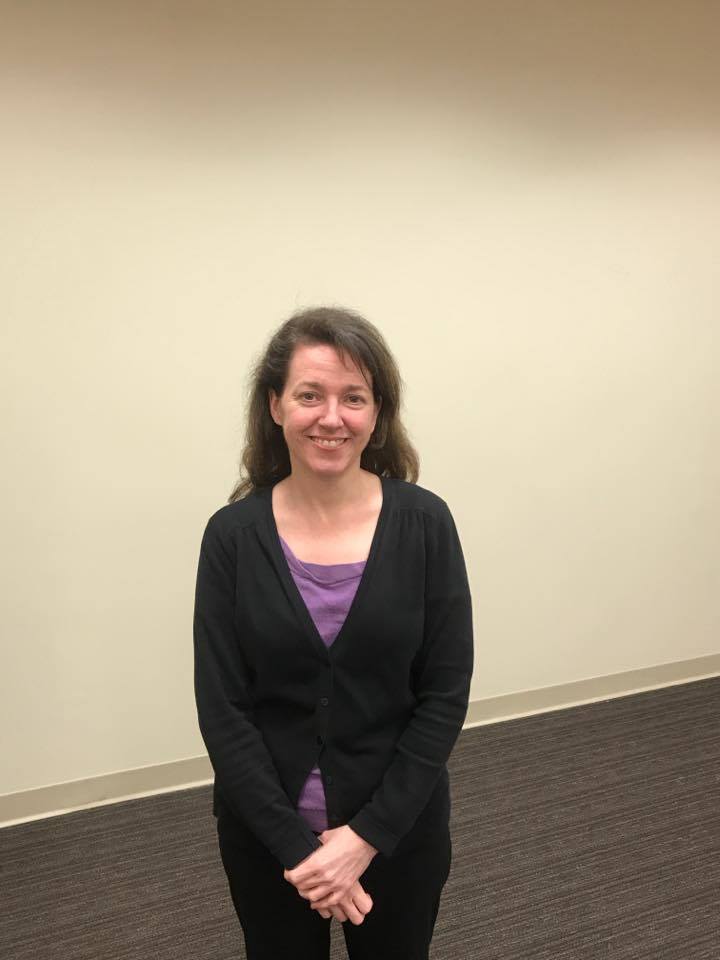 Dr. Landen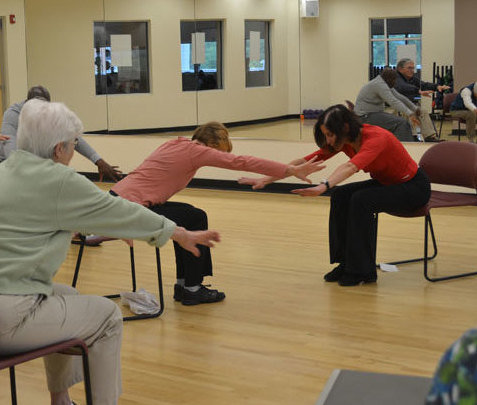 (Linda Mannheim above right)
The professional dance instructors at Capital Health are Linda Mannheim and Debra Keller highly trained through Mark Morris Dance Group Dance for PD Program in Brooklyn NY with Live Music
For more information call Capital Health Medical Center located at Two Capital Way in Pennington NJ
Ask for Victoria Pena-Cardinali 
 Call 609-537-7157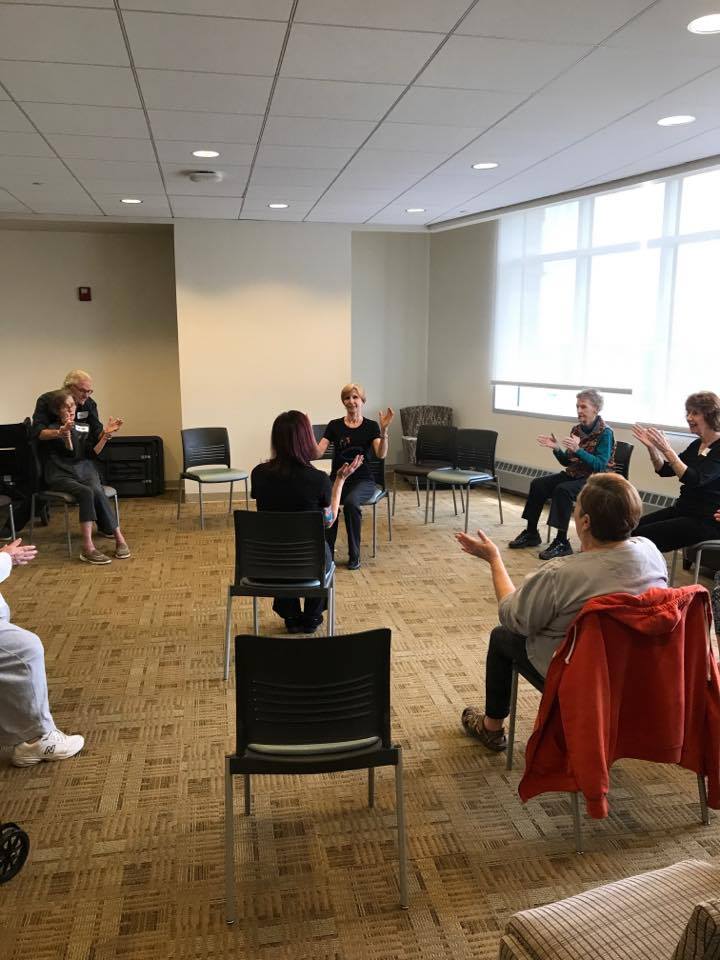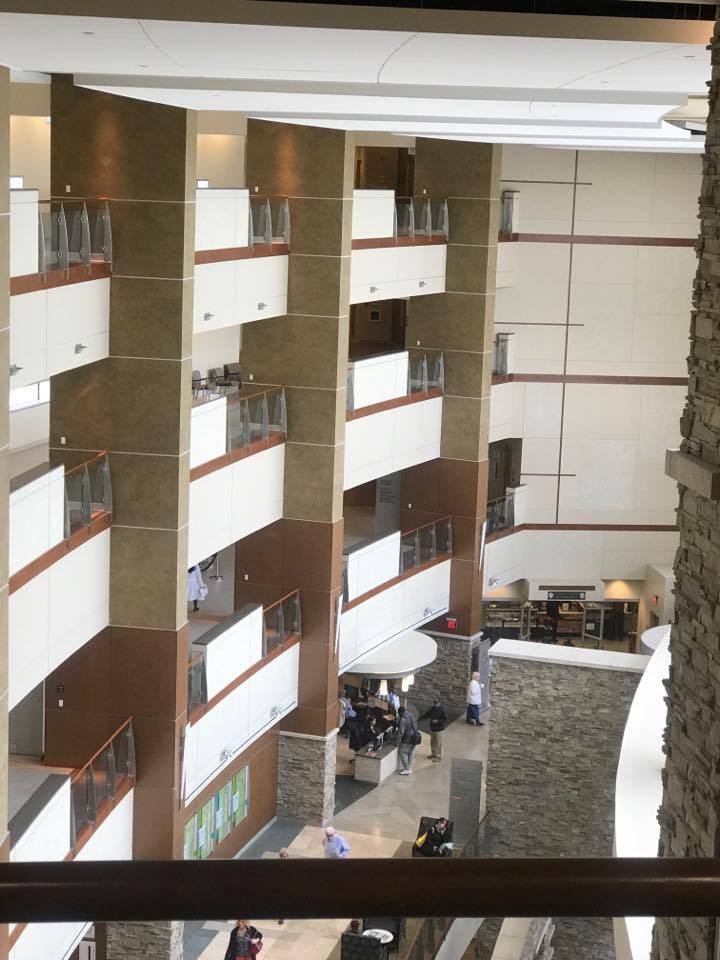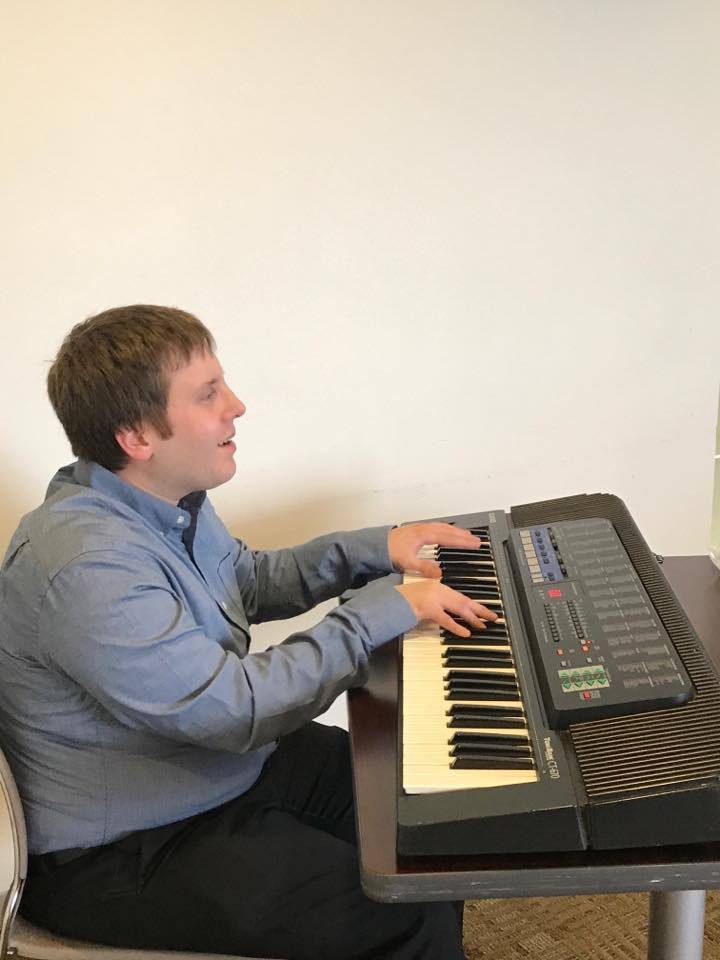 more interesting stories go to www.NJnewsjersey.com
LIKE us on Facebook at www.facebook.com/NJnewsjersey
Details

Written by

NJ NEWS Jersey Reporter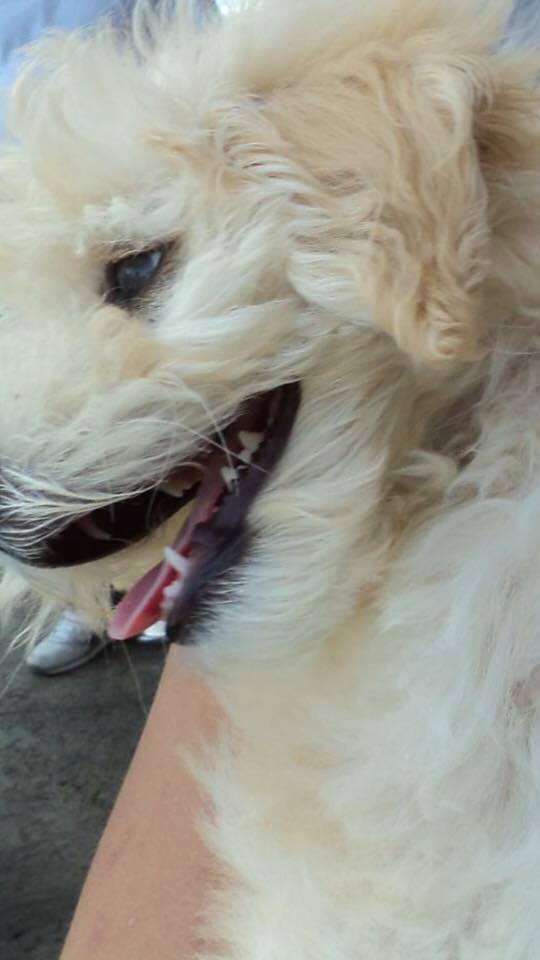 Four In One !
Yes! WEBER'S TRAINING SCHOOL, located conveniently on Rt 1 in Princeton, NJ is much more than that and has quite a history!
The property itself was purchased in 1925 by Joseph Weber from Colonel Schwartzkopf of the NJ State Police.  The Infamous General Norman Schwartzkopf actually spent many days roaming around on the property.
Josef Weber, internationally known and well respected as one of the originators of obedience training, sold the boarding kennel and training school to Jack Blumenthal  and Milton Horowitz in 1946 as well as founded Princeton Animal Hospital.
David Horowitz, the current owner, took over for his father in 1980.
What makes Weber's Training School unique is that it provides four services right
On the  property:
Princeton Animal Hospital  
Boarding Services
Grooming
Obedience Training
The staff at Weber's are highly trained professionals and many have been with Weber's for years. David Horowitz is incredibly proud of his staff and the ways in which each staff person demonstrates their love and compassion for animal care.
Caring for your pet is Weber's number one priority !
Check out this beautiful facility for professional comprehensive pet services.
Weber's Training School
Route 1
Princeton NJ
609-452-8081
located at 3440 Brunswick Pike in Princeton (Route one north side and 1/2 mile north of Quaker Bridge Mall)
see more interesting stories at www.NJnewsjersey.com
Details

Written by

NJ NEWS Jersey Reporter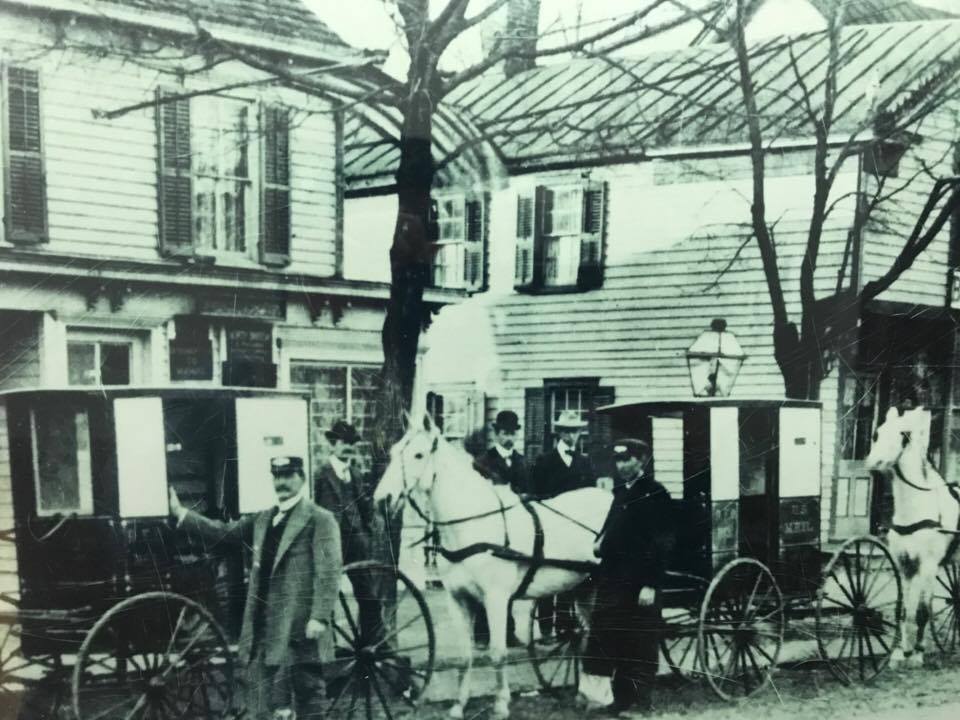 Picture above is Main Street Cranbury...
Interested in doing a walking tour over the summer? Join us in Princeton and or Cranbury.
Princeton Walking Tour…Every Sunday at 2PM...  The weather is nice so just stop in at the Bainbridge House at 158 Nassau St. built in 1766 and owned by Richard Stockton a signee of the Declaration of Independence in Princeton. See the Campus Chapel, Prospect House, Grover Cleveland's House ,Prospect Gardens and the site of the Battle of Princeton. Yankee Doodle came to town riding on a pony. Mr. Moody mentions to the www.NJnewjersey.com reporter "it's approximately a two hour tour and there are seven tour guides." It's fun to learn history so stop in! The tour will ask for a small contribution.
Princeton Historical Website www.princetonhistory.org
Cranbury Walking Tour… The tour is going on Sundays at 2PM twice a month The Historical Town of Cranbury has many architectural style Homes Gothic Greek and the Architecture is very interesting. George Washington had planned the Battle of Monmouth at a house on Main Street. Aaron Burr and the Tour Guides impersonation will delight the crowd. The railroad came in and many soldiers shipped out from Cranbury Station. The tour begins at the Cranbury Museum. The History Center was built in 1737 and currently is where the Police Station is.
for more interesting articles follow us on FACEBOOK at www.facebook.com/njnewsjersey