Top Stories
Details

Written by

NJ NEWS Jersey Reporter
 Leading New Jersey HVAC, plumbing and electrical company, Gold Medal Service, offers bathroom remodeling tips to homeowners who want to age in their own homes
 EAST BRUNSWICK, N.J. – August 2nd, 2017 – Gold Medal Service, a BBB A+ rated heating, cooling, plumbing and electrical service company that services more than 125,000 homeowners throughout New Jersey, offers bathroom remodeling tips to homeowners who need to adapt their bathrooms so it is safe for someone with limited mobility or physical impairments to use.
"Many Americans choose to age in their own homes where they are familiar with their environment," said Joe Todaro, Director of Operations of Gold Medal Service. "People of all ages value their ability to live independently and remodeling a bathroom in preparation for retirement will ensure convenience and safety."
Things homeowners can do to adapt their bathrooms so it is safer for anyone with limited mobility to use include:
·         Remodel the bathroom on the main floor. If you have a house with multiple levels, consider remodeling the bathroom which is located on the same level as the bedroom of the physically impaired person who will be using it. Having to climb stairs every time they need to use the bathroom is challenging for individuals with limited mobility, and presents an increased risk.
·         Provide extra space in the bathroom. Make sure there is enough room in the bathroom to move a wheelchair around. Plan for extended periods of time when the physically-impaired person will need a wheelchair, a walking frame or cane, with doorways set to at least 32 inches wide. And ensure that there is enough space to position a wheelchair next to the toilet, bath or shower, to enable a safe and easy transfer.
·         Stick with non-slip floors. Non-slip tiles are a must to prevent slipping and tripping on the bathroom floor. Loose rugs can be hazardous so stick with non-slip materials.
·         Make tubs and showers more accessible. Consider a customized bath wet area. Walk-in tubs are a great solution for the physically impaired, and older bath tubs can easily be replaced with a walk-in bathtub. Consider having a seating area in the shower so an individual does not have to remain standing the entire time while showering. And be sure that the tub and shower surfaces are non-slip as well.
·         Add grab bars. Using towel rails as grab bars is a major safety risk as they will not support a person. Instead, install grab bars following manufacturer's instructions carefully. Having grab bars next to the bath, shower and toilet are critical to help support someone when they move around the bathroom.
·         Mind the lighting. Make sure you have ample lighting in the bathroom with a minimal amount of glare.
·         Remember an elevated toilet seat. People with mobility impairments often find it difficult to stand up from a low-set toilet. Adapting to an elevated toilet seat is helpful and reduces the stress of sitting and standing. Wheelchair users will also find that a wide toilet seat is beneficial, as they can then rely on a lateral sliding transfer to move from the wheelchair to the toilet seat and back.
·         Consider extra accessories. Properly locating things like soap dishes, shaving stands and shower caddies will make using the bathroom more convenient and safe. Having your professional bathroom installer advise you on where to install accessories will eliminate the need to stretch or reach for soap or shaving cream, minimizing the risk of falling.
·         Use low-maintenance materials. When you remodel your bathroom, consider using modern materials that are easy to clean, are mildew-resistant, and have a lifetime guarantee. There are many available options for colors, patterns, and styles.
Having your bathroom remodeled may appear to be daunting, but certain companies, like Gold Medal Service, can create a fully customized bathroom with minimal difficulty in as little as one day. Bathroom remodeling is a timely and cost-effective solution for homeowners who need to adapt their bathroom making it safer and more convenient for someone with physical impairments to use, while increasing a home's value.
For more tips and advice on one-day bathroom remodeling solutions, contact Gold Medal Service at 800-576-GOLD or visit www.goldmedalservice.com.
About Gold Medal Service 
Gold Medal Service was founded in 1994 with a vision to provide homeowners with a reliable and trustworthy home service company customers could count on to fix just about anything that could go wrong in a home. Since then, Gold Medal has grown to include more than 195 Service Expert Technicians, Installers, and employees solving plumbing, heating, cooling, electric, drain, sewer and waterproofing issues for homeowners across the state of New Jersey. Gold Medal Service is a Dave Lennox Award recipient, exclusive to the top 25 Lennox Premier Dealers throughout the Unites States and Canada. For more information, call 800-576-GOLD or visit www.goldmedalservice.com.
Details

Written by

NJ NEWS Jersey Reporter
For more information on Psoriasis Treatment Center of Central New Jersey Please Link to our Website at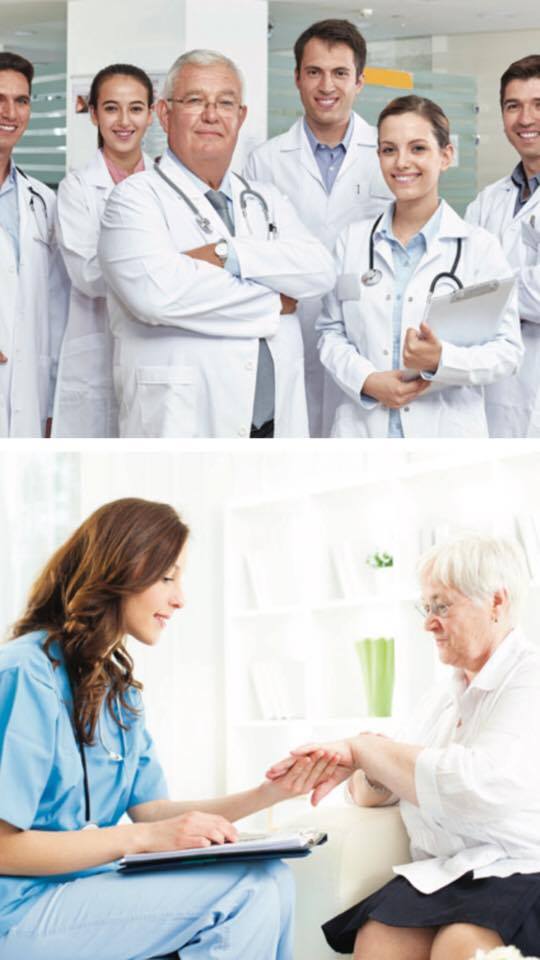 Details

Written by

NJ NEWS Jersey Reporter
EAST BRUNSWICK--Rich's Plumbing, Heating and Air conditioning Inc. A family owned business since 1989. Our reporter is sharing a special personal story with you. We were selling our home in Princeton Junction, and at the last minute the buyer chose to have an inspection of the property for an oil tank. We had no idea there could be an oil tank anywhere on the property. We called RICH, who was highly recommended by friends, and he himself came right out. After immediately realizing we could have a serious issue, which we did, Rich personally guided us through a stressful situation as well as advocated for us with the real estate agents, the oil tank removal company, the township and the state. We truly appreciated all he did to assist us, which was over and beyond what probably any other company would have done.

Rich Diaz, the owner of the company, grew up in Elizabeth, graduated from Edison Technical High School and immediately began working at a plumbing and heating company for several years as a technician's assistant, learning and internalizing the trade. Once obtaining his license and starting his own business, Rich eventually moved the business to East Brunswick.

What makes Rich's Plumbing, Heating and Air conditioning Inc. special is their commitment to establishing a personal connection with clients,  keeping clients long term and setting the highest, most professional standards. Clients know they can call Rich anytime day or night for assistance and even just for some advice. He makes himself available to all clients and is completely dedicated and committed to his customers. All technicians on staff have had extensive training as well as provide quality workmanship and are known for their exceptional customer service.

Check out Rich's comprehensive website
Details

Written by

NJ NEWS Jersey Reporter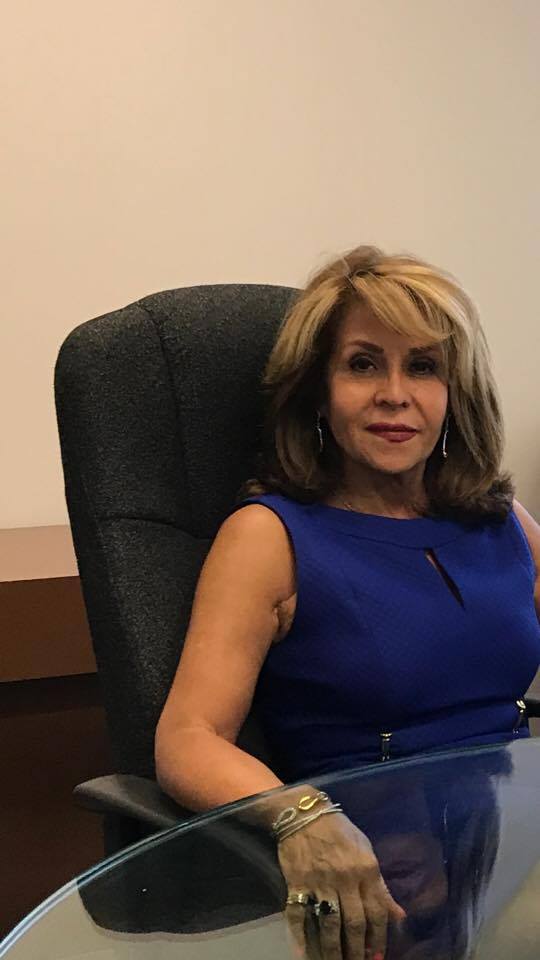 Mariam Miller, Chief Executive Officer of Miller Staffing, June 29, 2017 (Photo/NJnewjersey)
 CRANBURY--JOBS! JOBS! JOBS! MILLER STAFFING has been operating for 38 years. The founder, Steve Miller, passed away eight years ago and his wife, Mariam Miller, has taken the reigns to ensure the MILLER STAFFING Legacy continues into the future. MILLER STAFFING is growing and recently MILLER STAFFING moved to a beautiful office with over 6000 Square Feet. The new location is at 2525 Route 130 South in Cranbury, New Jersey.
In an exclusive interview with the CEO Mariam Miller, " We are extremely excited to announce the move and show the www.NJnewjesey.com reporters around our new place ". Miller mentioned,  "The move to Route 130 in Cranbury was a strategic move and the visibility is vital! We service both  Middlesex &  Mercer County areas."
MILLER STAFFING has two divisions: first, we provide light industrial job placement for Warehousing including: trucking, fork lift drivers, inventory as well as anything else needed in a warehousing and a distribution setting. We are equipped to do large and small Companies and handle all their staffing needs. Secondly, we assist with job placement such as secretarial work, bookkeeping, customer service, accounting clerk, data entry and accounts receivables. 
If you are an applicant looking for work, just stop in or go to our website at www.millerstaffing.com If you are a business owner,  then we can send a sales representative right to your location!
Miller, also stated that in order to get the right people for your business,  we will gladly come out and take a look at your business for a consult and assist you in the set up of an appropriate program!
MILLER STAFFING prides itself in providing great customer service and communication , bi-lingual if necessary! Applicants are welcome to stop in and fill out an application and/or complete an application online!  We work every day to make sure our applicants are happy as well as our clients. Temp workers also have the potential of becoming full time employees!  We offer temporary and permanent placements all the time!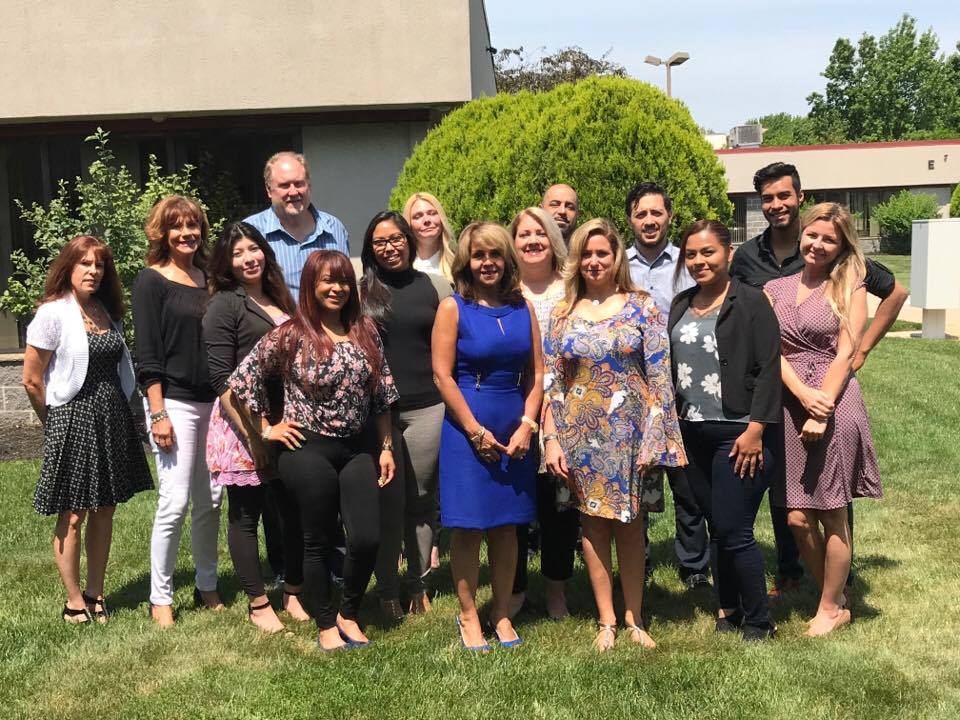 Our experienced Staffing Agency recruiters will be more than happy to speak with you to discuss the placement services and staffing solutions that Miller Staffing offers.
Please call Miller Staffing today 609-395-1800
Mariam Miller CEO (left) 
Go to www.millerstaffing.com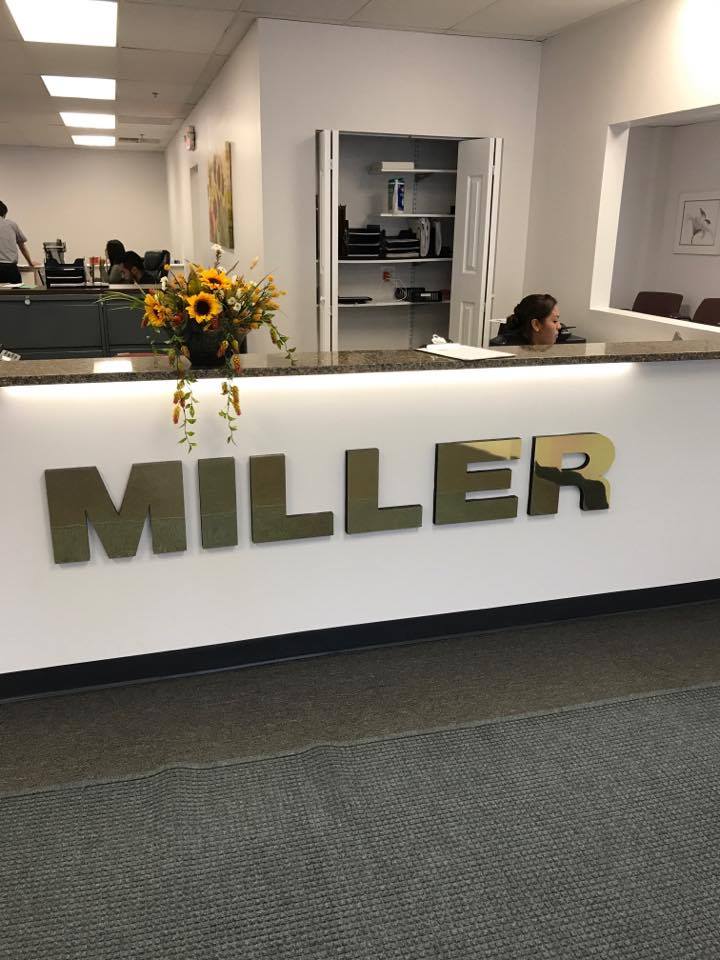 Se Habla Español
Por favor siéntase bienvenido a nuestra agencia Miller Staffing, contamos con un excelente equipo de trabajo, que también habla español, y que hará todo lo possible por ayudarle a conseguir trabajo en Nueva Jersey el centro.
Puedes llamarnos al 609-395-1800