Top Stories
Details

Written by

NJ NEWS Jersey Reporter
LINCOLN, Neb--Second half blues again and Rutgers is on the way to another losing season. Coach Ash had no answers for his team and they looked lost without its star player Janarion Grant. Quarterback Kyle Bolin cannot run well and threw a few interceptions. Rutgers was leading in the first half but it seems RU was out coached again in the second half. Freshman Jonathon Lewis may get the nod on the big stage next Saturday night against Ohio State. Nothing to lose as the season slips away!
Details

Written by

NJ NEWS Jersey Reporter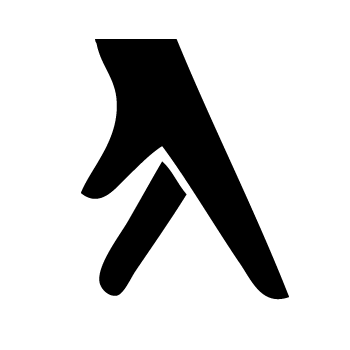 MAPLEWOOD--Does Your Roof Leak? Hart & Sons will find, resolve & repair! roof leaks when other roofing contractors will insist you need a new roof! Ken Hart 's family owned business has been around since 1920 with many of their employees having over 45-50 years of experience in the areas of roofing, carpentry, chimney work, and stone work. Ken himself has 58 years of experience! Ken Hart's business is centrally located in Maplewood with a state of the art warehouse in Plainfield. The Warehouse consists of a sheet metal shop with the ability to fabricate products of copper, stainless steel, bronze, and a roofing shop housing all types of shingles, slate, and tile. In addition, the Warehouse has an extensive professional woodworking shop with everything from moldings to furniture, a welding shop and an actual shop for his trucks, which Mr. Hart rehabilitates and restores so that many of his trucks ( purchased between the years 1968 and 1996 ) are between 20 - 40 years old and in fantastic condition. The Plainfield site also houses all types of stone work and reclaimed brick going back 300 years. This facility in itself is able to create indescribable and unique work in wood, brick, and stone. Mr. Hart takes extreme pride in his business, which was founded by his father in 1920, and today, three generations later, Ken's wife, daughter and sons are involved in the business as well. One of Ken's concerns in today's world is that, while materials have gotten better, workmanship has deteriorated with often contractors working out of their home garages with little or no previous experience. Fully licensed and insured, Hart & Sons provides a multitude of services such as most roof leaks and or repair to much more complex roofing issues and masterful carpentry and masonry work which includes home renovation and or restoration projects.Mr. Hart also deals with commercial properties in need of his services which are available in Essex, Union, Morris, Somerset, Middlesex and Hunterdon Counties. A long list of happy customers as well as employees speak highly of Mr. Hart and his business integrity. The company takes much pride in their work and attention to each project no matter how small or large.
Check out Hart & Sons website as well as their blog and customer testimonies. www.hartandsons.com 
call us today 973-755-0115
Hart & Sons main location is 28 Woodland Avenue, Maplewood, NJ 07040
for more interesting stories go to www.NJnewsjersey.com 
Details

Written by

NJ NEWS Jersey Reporter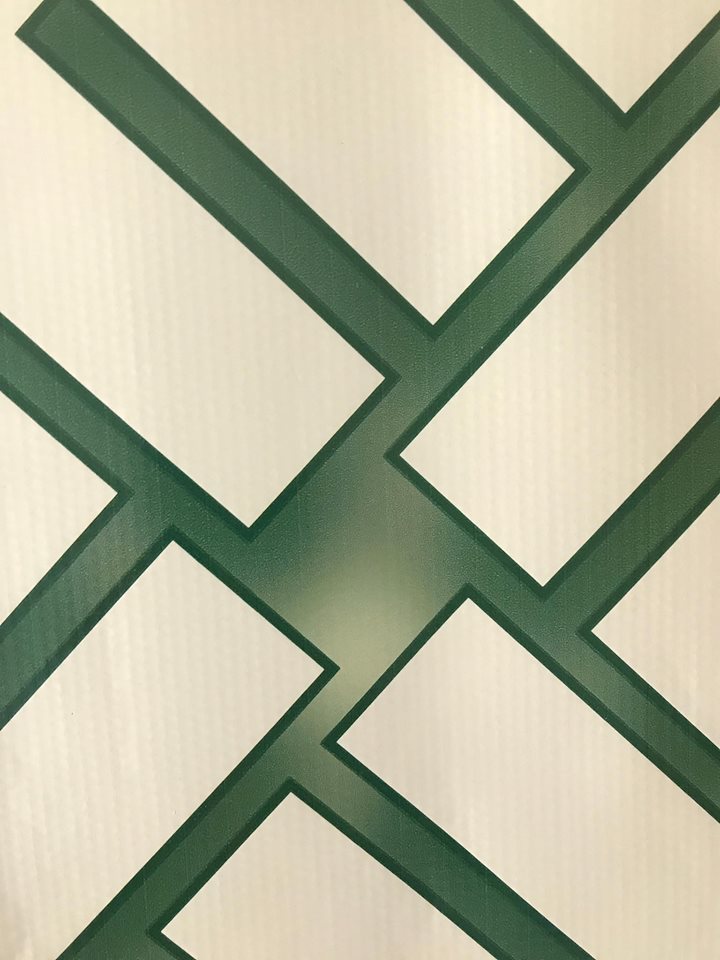 CRANBURY--Masterex Technologies Inc. is a top technology company providing onsite, offsite and offshore services to their clients and those who are committed to IT training whether entering the field and or needing to strengthen their IT skills. Rajeev Chaddha a highly respected IT Consultant launched his Masterex Technologies business out of his basement in India. Years later in 2002 the same concept and business name Masterex would launch in the United States. Rajeev mentions in an exclusive interview with NJnewsjersey reporter "The past three years cloud based computing has been the focus to teach our students. This technology is continuing to improve and updating. Students can get a job and be much more successful. Masterex Technologies wants to reach out to student candidates trying to improve their skills in the IT field."  
Masterex Technologies Inc. offers training courses and programs for a wide range of students and professionals and the trainings are provided in three different modes:
Instructor led classroom training
Instructor led on line training
Self-paced on line training
Masterex offers the full scale and end to end IT training, consulting and placement services and all course material is meticulously prepared from their highly experienced and certified trainers .
Masterex describes their training module as one about acquiring skills through organized learning and is one of the top IT training providers across the nation.
Just some of the training courses offered are Quality Assurance Analyst, Business Analyst, and Project Management Professional. Courses typically run six to eight weeks.
Masterex Technologies is conveniently located in Cranbury, New Jersey at 2525 Route 130 South. The facility has plenty of parking and a relaxing atmosphere for learning. The classrooms are advanced and bigger in their set-up and technology. Masterex is close to the Park and Ride on route 130 south and conveniently located off the NJ Turnpike Exit 8A
The future would be cloud computing and moving ahead with trends and technology into the future so give us a call!
Classes can be  conveniently taken on weekdays, weekends or online.
Call 609-662-7451
And check out www.masterexinc.com for more comprehensive information!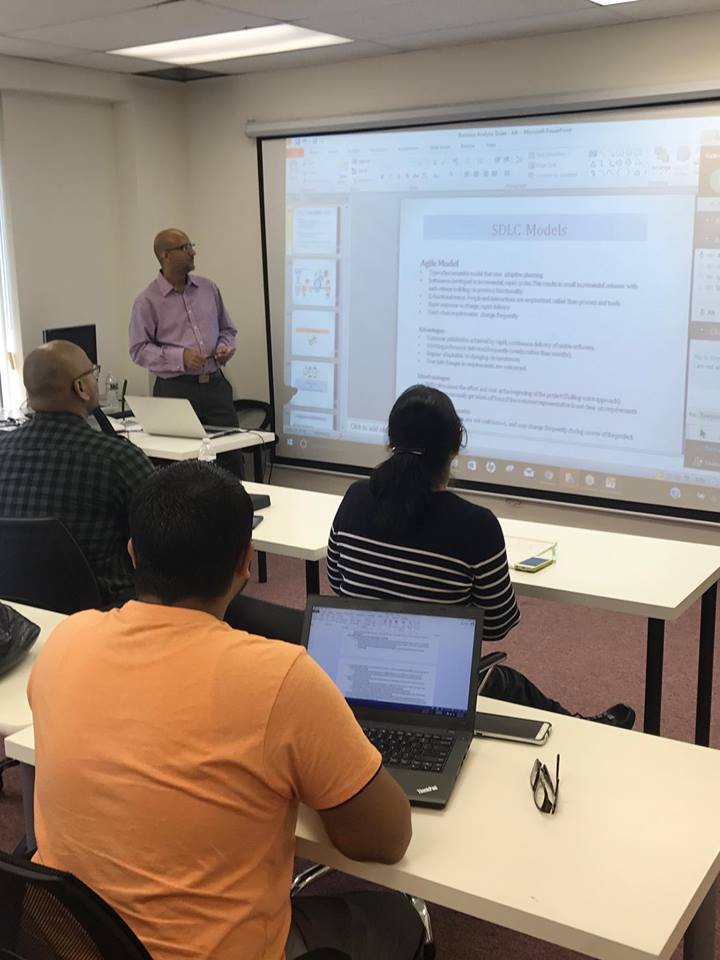 Business Analyst Course
====================
 By offering the industry's best and most comprehensive business analyst training courses, which include professional level of business analysis capabilities in principle and practice. You will be able to identify and enhance the entire business process in your company through data modeling, requirements gathering and communication skills.  You will learn the practice of how to analyze, structure, and document requirements based on business needs.
Prerequisite: Basic Knowledge in Computers and good communication skills.
Course Duration: 4 weekends
Course fees: $500
Batch Timings: 9AM-12PM
Mode: In Class and Online
 Quality Assurance
===============
This course include an understanding of testing approaches that can be integrated into the software lifecycle so that functional and easy-to-maintain products are designed and delivered without compromising on the grade and condition of the software product. You'll learn how to perform boundary value analysis,  organize test development processes as well as create a quality analysis and test plan. You will learn key testing concepts, such as Regression, Black Box/White Box, and User Acceptance, Alpha, Beta. Test Specification, Test Plan, Test Cases &, Bug Reporting.
Prerequisite: Basic Knowledge in Computers and good communication skills. Good to have programming skills.
Course Duration: 8 weekends
Course fees: $700
Batch Timings: 8:30am-12pm
Mode: In Class and Online
HIPAA
=====
You shall learn the concepts of healthcare which incudes provider, payer and clearing houses and gain good knowledge on "Electronic Data Exchange" which includes transactions starting from 834, 835, 837 etc. Obtain advanced knowledge on HIPAA compliances which include open enrollment, claims processing, ICD9 to 10 conversion and 4010 to 5010 conversions.
Prerequisite: Basic Knowledge in Computers and good communication skills.
Course Duration: 6 1/2 weekends
Course fees: $300
Batch Timings: 12:30pm-3:30pm
Mode: In Class and Online
Workday
=======
You would gain knowledge in Workday which is a web-based ERP software vendor that specializes in human capital management and financial management applications. Workday provides management with a way to oversee employee data, time tracking, procurement, expense management and financial accounting.  Experience the best practices to implement workday in today's dynamic world of Human Capital Management and Finance Management.
Prerequisite: Basic Knowledge in Computers and good communication skills. Good to have HR (for HCM) and/or Finance skills (for Finanacials).
Course Duration: 6 weekends
Course fees: $1000
Mode: Online
 Please check out Masterex Technologies at www.masterexinc.com
TESTIMONIALS:
Hi I am grateful to all the staff of Masterex to give me the opportunity to work in the IT field. It has been wonderful experience learning with Masterex team. I would like to thank Prakash, Divya and Abi for the tremendous amount of effort. Special thanks to Rajeev, Rimple, Nima, and Agnis who put thier time and effort to provide me this opportunity. 
Thanks! SK
I would like to offer my sincere thanks to Masterex Technologies for giving me this opportunity. I especially appreciate the efforts of the recruitment and management personnel including Rajeev, Nima, Agnes, Rimple, Mr Kamrul, Rakhi, Anita and Monica. Everyone here has been very kind and understanding. Right from the accommodations up tothe placement, everything was well taken care of. I received intensive and thorough training through Masterex Technologies. I have  learned tremendously through the BA and QA training provided by Prakash and Anand respectively. 
Thank you Masterex Again!
I would like to thank Masterex and its team for giving me an opportunity to start my career. I would like to thank Instructors, supporting staff and my batch mates for helping me. The daily training sessions on healthcare domain had help a lot to gain knowledge in that domain. I am excited to start my career and am really grateful to Masterex Technologies for giving me an exciting break
 for more interesting articles go to www.NJnewsjersey.com
Details

Written by

NJ NEWS Jersey Reporter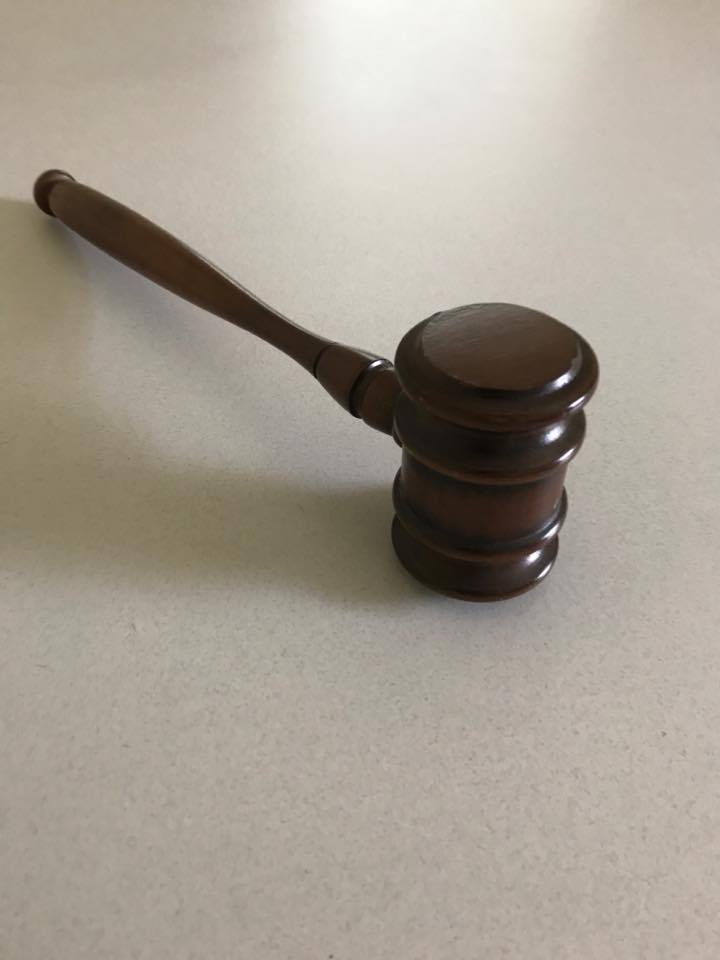 BERNARDSVILLE--Laurie Rush-Masuret is an experienced attorney who focuses on family law, civil litigation and construction law. The firm handles construction lien claims, contract disputes, collection and payment disputes. Ms. Rush-Masuret also specializes in a spectrum of matrimonial matters including but not limited to Pre-Nuptial Agreements, divorce, support issues and domestic violence cases.  Ms. Rush-Masuret has been practicing law for over thirty years primarily in Somerset and Morris Counties.  Ms. Rush-Masuret is a graduate of the College of the Holy Cross in Massachusetts and received her law degree at Seton Hall University.  She has received the honor of being one of the 10 BEST Attorneys for Client Satisfaction from the American Institute of Family Law Attorneys for the last three years (2015-2019) and has been designated as one of the Top 10 Family Law Attorneys by Attorney and Proactice Magazine for the last two years. Ms. Rush-Masuret has also received the honor of High Ethical Standing and Professional Ability by Martindale-Hubbell. She served on the District XIII Ethics Committee for four years and presently serves on the District XIII Fee Arbitration Committee as a Panel Chairperson, as well as a Panelist for the Somerset County Early Settlement Program in the Family Court.
 Laurie Rush-Masuret, P.A.
please visit our website at www.lr-mlaw.com